BET's Centric Network to Air Marian Anderson Doc
WI Web Staff | 6/5/2014, 12:25 p.m.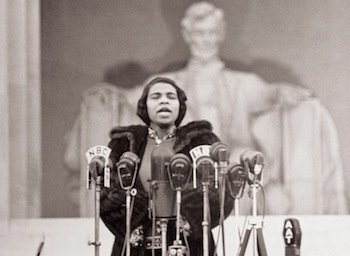 BET's Centric network will air a documentary celebrating the life and career of legendary contralto Marian Anderson, the first black singer to perform at the Metropolitan Opera.
"Of Thee We Sing: The Marian Anderson Story" is based on the Washington Performing Arts' 75th Anniversary Concert at the DAR Constitution Hall on April 12.
The documentary will air Sunday, June 15 at 7 p.m. EST.
Anderson, a key figure in African-American history, sparked a cultural firestorm in 1939 by singing at the Lincoln Memorial for 75,000 people after having been denied the right to perform at Constitution Hall because of her race.