Rachel Jeantel Graduates High School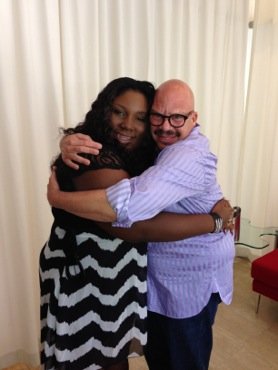 A year after testifying during the George Zimmerman trial on behalf of her close friend Trayvon Martin, Rachel Jeantel marched across a Miami auditorium stage recently to accept her high school diploma.
Jeantel was the last person to speak with Trayvon before the teen was shot and killed by Zimmerman while walking in the gated community in Sanford, Florida, where his father lived. During the trial, she was widely ridiculed for her speech and demeanor.
However, with the support of people from across the country — including syndicated radio talk show host Tom Joyner, who offered her a full college scholarship — Jeantel has appeared to beat the odds to move forward with her life.
Among those seated in the Miami auditorium on May 29 to see Jeantel graduate was Martin's mother, Sybrina Fulton.
"I did it. I never quit," Jeantel, 20, told Yahoo News. "Her coming is like having Trayvon saying, 'you did it. You proved people wrong.'"
Rod Vereen, the Miami attorney who connected with Jeantel after the trial, said she is an example of the proverb "it takes a village to raise a child."
"Rachel is like any other teen," he said. "Sometimes they want to buck the system and sometimes you just can't let them."
Jeantel, who has also earned her driver's license, plans to attend college to study clothing design.