Returning-Citizen Activists Warily Back Anti-Discrimination Bill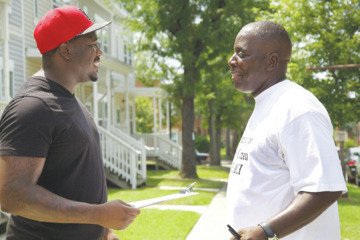 Leading District advocates for returning citizens say a bill authored by D.C. Council member Tommy Wells (D-Ward 6) will remove barriers to gaining employment in the city, despite their trepidation about the legislation.
The bill, which the council passed 12-1 on its first reading Tuesday, would prohibit private employers from asking job applicants about their criminal history until an offer of conditional employment is made.
Yango Sawyer, a longtime returning-citizen activist, said that the measure is acceptable.
"You know, it is a small victory," Sawyer said. "I want to thank Council member [Kenyan] McDuffie's amendment that would have a background check only if an offer of conditional employment is made and I thank God for that. This bill will provide more employment opportunities for returning citizens."
A second and final vote on the bill is tentatively scheduled for July 14.
Though it is already against the law in the District for a government agency to ask about an applicants' criminal record on job applications, Wells' bill extends to the private sector, where Sawyer said most of the discrimination takes place.
Sawyer unsuccessfully pushed for the bill to sanction lawsuits against private employers who discriminated solely on the basis of a job applicant's criminal record.
Debra Rowe, who serves on the District agency that deals with returning citizens, said that she is content with the bill also but wanted an amendment that dealt with housing discrimination as well.
"We want to make sure that returning citizens can get housing not related to having a record," Row said. "At some point, we will have to go back and deal with housing."