Six Cities in Contention for DNC 2016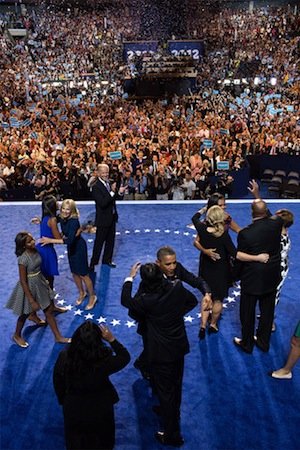 Six cities are in the running to host the 2016 Democratic National Convention, the Democratic National Committee announced Saturday.
The cities who have submitted bids are Birmingham, Alabama; Cleveland; Columbus, Ohio; New York; Philadelphia and Phoenix.
Rep. Debbie Wasserman Schultz (D-Fla.), who serves as the DNC chairman, called it a "true honor" for a city to host a party convention.
"We're all thrilled with all of the fantastic options that we have going into our next cycle," she said. "We look forward to evaluating these bids and selecting a city to host this special gathering of Democrats."
Major party conventions generate worldwide attention — and revenue — as hordes of party leaders, delegates and media converge on the host city. The 2012 convention in Charlotte, for instance, brought in $91 million to the local economy.
New York and Philadelphia are the only cities in contention that have hosted Democratic conventions in the past. Cleveland has hosted two Republican National Conventions while the other contending cities have never been selected to host a major party convention.
A special committee of DNC members will conduct site visits before a final decision is announced in late 2014 or early 2015.