D.C. Recognized as Most Physically Fit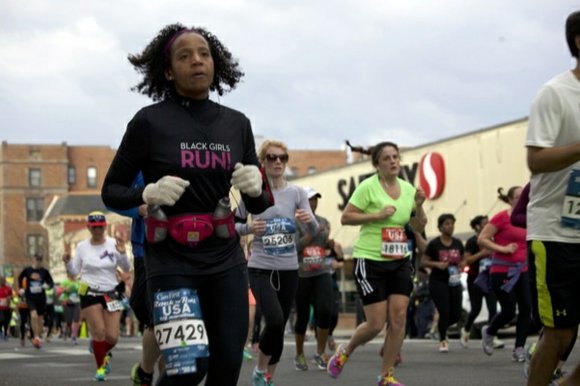 Lisa Ferguson plans each day based on her workout schedule.
Ferguson, who lives in Southwest and works at a local smoothie bar, said she chooses where to spend her vacations based on the quality of gymnasiums in the city.
"Keeping in shape is what keeps me going," said Ferguson, 38. "If I don't put taking care of my body first, then how can I possibly enjoy anything else?"
Building each day and every vacation around exercise might appear extreme to some, but not to District area residents, who have been recognized for their sound physical fitness and excellent overall health.
New research released on May 28 by the American College of Sports Medicine (ACSM) in Indianapolis shows that the D.C. area ranked No. 1 on the 2014 Annual Fit City Index, which compares the nation's 50 largest metropolitan areas and measured their preventative health behavior, levels of chronic disease conditions and community resources that support physical activity.
Researchers from ACSM used data from the U.S. Census Bureau, the Centers for Disease Control and Prevention's Behavioral Risk Factor Surveillance System, the Trust for the Public Land City Parks Facts, Walk Score and other information in determining the rankings.
With assistance from the nonprofit WellPoint Foundation in Indianapolis, the ACSM's seventh annual report listed Minneapolis-St. Paul second, Portland, Oregon third, Denver, Colorado fourth, and San Francisco fifth.
Richmond and Virginia Beach, Virginia ranked 21st and 22nd respectively while the Baltimore Metropolitan Area placed 25th.
"Health advocates and community leaders have come to expect the arrival of the American Fitness Index as an annual checkup regarding their community's health and fitness levels," said Walter Thompson, chair of the American Fitness Index (AFI) advisory board based in Northwest.
"The AFI data report is a snapshot of the state of health in the community and an evaluation of the infrastructure, community assets and policies that encourage healthy and fit lifestyles," Thompson said. "These measures directly affect quality of life in our country's urban areas."
Officials said the information used to determine the top physically fit cities fell into two categories: personal health and community and environmental indicators.
The D.C. area ranked first among community and environmental indicators and the District scored higher than the target goal for parkland with more than 19 percent, or 12 acres of park space. Researchers said the target goal for parkland space in cities stand at 10.6 percent, meaning that D.C. far exceeded that benchmark.
Also, the percentage of residents who walk and use public transportation helped to catapult the metropolitan area to the top spot and officials said research indicated that over the past 30 days about 81 percent of those who live in and around the District have regularly exercised while more than 58 percent are in excellent or good health.
Officials noted that area residents spent an average of $398 at farmer's markets and D.C. had a Walk Score of 74, well above the target of 51.1. A Walk Score counts as the ease in which residents can walk to such places as work, parks and grocery stores.