D.C. Reports Decline in Childhood Obesity, School Violence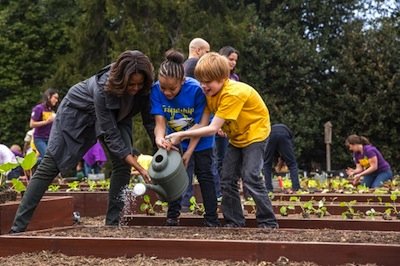 D.C.'s children are making improvements in changing dangerous and unhealthy behaviors and curbing school violence, a biennial survey shows.
The results of the 2012 District of Columbia Youth Risk Behavior Survey, released Wednesday by the Office of the State Superintendent of Education and the D.C. Department of Health, are based on information from polling more than 20,000 public and charter school students in grades 6 through 12.
Among the improvements shown by the survey is the effort to reduce obesity, with data showing a 2 percent reduction in the number of overweight high school students.cIn comparison, data from the U.S. Centers for Disease Control and Prevention indicate that the national rates of obesity among youth aged 12-19 remained unchanged between 2007 and 2011.
"This survey, paired with data from the District of Columbia Comprehensive Assessment System Health and Physical Education exam, positions D.C. to create cutting-edge health policies and practices to ensure that our youth are leading healthy lifestyles as they move through school and transition into adulthood," said Jesús Aguirre, the city's state superintendent of education. "We look forward to using these findings to continue our work through collaborative inter-agency programming, and further demonstrate that DC has made the mental and physical well-being of our children a priority."
Since 2010, District and national officials have worked together to combat obesity and hunger. In April, first lady Michelle Obama, who has focused national attention on childhood obesity with her "Let's Move!" initiative, invited students from Bancroft and Harriet Tubman elementary schools to help with the White House Kitchen Garden project that launched in 2009.
Both the garden and Obama's "Let's Move!" campaign encourage students across the country to eat healthy meals and exercise more.
"We are pleased to see the decline in the District of Columbia childhood obesity rates, proving a coordinated approach with community partners and government can yield positive health outcomes," said Joxel García, director of D.C.'s health department. "However our work is not yet finished, the District is committed to the continued development of effective programs that address the social determinates of health leading to poor nutrition and physical inactivity."
The survey results also show that the city's public and charter school students have seen significant reductions in violent behavior on school property, including a 7 percent decrease in students who had property stolen or deliberately damaged and a 4 percent decrease in students who had been in a physical fight on school grounds. However, bullying — which affects approximately 30 percent of the city's public middle school students and 11 percent of high schoolers — remains a problem, officials said.
Attorney General Eric Holder, speaking in March to promote school safety and effective discipline, said officials at the Department of Justice are working to disrupt the so-called "school-to-prison pipeline."
"[That's] why this administration as a whole — led by the Departments of Justice and Education — is committed to doing everything we can to ensure that, as President Obama said in December, every striving, hardworking, optimistic kid in America has the same incredible chance that this country gave [each of us] — both in the classroom and far beyond," Holder said.