Norton's Racial-Profiling Amendment Passed by House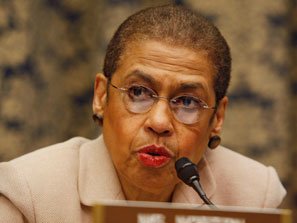 D.C. Delegate Eleanor Holmes Norton scored a major political victory Monday when she shepherded through the House an amendment to a transportation bill that prevents racial profiling of motorists by law enforcement officials.
Norton, the top Democrat on the Committee of Transportation and Infrastructure's subcommittee on highways and transit, said the measure is to ensure that citizens are not stopped, investigated, arrested or detained based on their appearance.
"Federal guidance regarding the use of race by federal law enforcement agencies finds that racial profiling is not merely wrong, but is also ineffective," she said. "Not only blacks and Hispanics are affected, but many others in our country as well, given the diversity of American society."
She cited federal statistics that show whites are stopped at a rate of 3.6 percent, but blacks at 9.5 percent and Hispanics at 8.8 percent, more than twice the rate of whites.
The delegate noted that in Minnesota, a state that is 87 percent white according to the 2010 census, a racial profiling study found that people of color were stopped and searched more than whites, even though contraband was found more frequently in the vehicles of whites. And in Texas, a majority-minority state, whites also were carrying more contraband than people of color, Norton said.
"Federal taxpayers should not be compelled to subsidize the unconstitutional practice of profiling by law enforcement officials in the states," she said.
The amendment was passed Monday night by voice vote, a rarity for Democrat-sponsored legislation in the GOP-led House.