Warrick Recommended for Grambling State University Post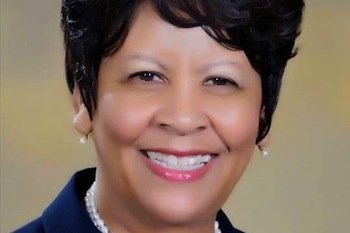 Cynthia Warrick, a 16-year veteran in the field of higher education, has been recommended to serve as interim president of Grambling State University in Louisiana.
Warrick's appointment will be considered by the University of Louisiana Board of Supervisors at its June 27 meeting in Baton Rouge. If approved, Warrick will take the helm July 1 at Grambling, one of the nation's 100-plus historically black colleges and universities, while University of Louisiana system officials continue a national search for a permanent president.
"It is a great honor to be considered for interim president of Grambling State University," Warrick said. "As an HBCU alumna, I am both excited and humbled by the opportunity to serve this outstanding institution that has a legacy of excellence in higher education and athletics, but also in life."
Warrick, a pharmacist by trade, was as interim president at South Carolina State University during the 2012-13 academic year. She currently serves as senior fellow for the Center for Minority Health Services Research at Howard University's College of Pharmacy, a position she has held since 2009.
"While we search for a permanent leader for Grambling State, the university needs an interim president with the skills and expertise to address a variety of issues," said UL System President Sandra Woodley, who recommended Warrick. "Dr. Warrick has proven capable of enacting positive change in the face of significant challenges, and, I believe, she is the right person to move the university forward during this transitional period."