WORLD CUP 2014: France Set to Top Group E
Abigail Baker, Special to The Informer | 6/10/2014, noon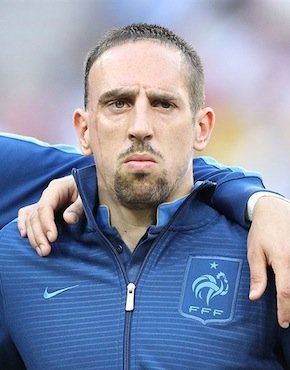 France's hopes for holding onto the Jules Rimet trophy looked set to be dashed recently as it was announced that Franck Ribery would not be going to the World Cup.
The team's coach, Didier Deschamps, confirmed that the winger would not be playing in the tournament as a result of a back injury which he incurred during a training session last week.
"He's not capable of training for a few weeks, let alone playing a game," Deschamps said at a June 6 press conference.
The 31-year-old had been complaining of back pains throughout the session and was taken for an MRI scan, weeks after he first mentioned any sign of injury.
Midfielders Schneiderlin and Remy Cabella have been rumored to take the Bayern Munich star's place.
All hope is not lost for the French national team, however, and they still boast a strong team which could easily defeat their Group E opponents if they carry on playing in their current form. Despite Ribery's injury, Karim Benzema has been named as one to watch — the Real Madrid striker is now facing the pressure to live up to his reputation, having recently clinched the tenth Champions League title for the team.
The 26-year-old has shown his chemistry on an international level as well — he recently scored two goals in France's 8-0 victory against Jamaica, their last warm up game before the World Cup.
However, if France's current 4-3-3 formation remains, Benzema could find himself on the bench in favor of Olivier Giroud.
Pressures on Benzema aside however, France will have the extra drive of looking to transform their most recent World Cup reputation. In 2010, the team suffered the embarrassment of not winning a single game while playing in South Africa, largely thanks to what some critics call a mutiny against their former coach, Raymond Domenech.
Prior to 2010 however, the national team had had a sensational run on the World Cup scale — in 1998 they took the trophy, and in 2006 they narrowly lost out to Italy in a nail biting penalty shootout. In eight years they managed to capture consecutive Confederations Cups and a Euro title.
With this spirit in mind, France should have no problem rising to the top of Group E. After coming back from a 0-2 start to Ukraine in the first leg of the UEFA playoff, France has proved it has the attacking power to be a success.