Beyer Wins Virginia Congressional Seat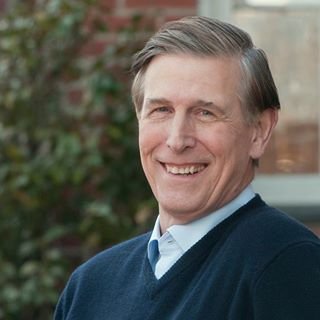 Wider name recognition, years of local and national political experience, and more than $2 million in campaign spending were major factors in Don Beyer's victory in the June 10 Virginia Democratic primary race for the 8th congressional district seat.
Two African-American candidates, Bill Euille, 64, mayor of Alexandria, and Lavern Chatman, 57, former head of the Northern Virginia Urban League, also ran against Beyer, 63, in the primary. The 8th congressional district, comprised of Falls Church, Alexandria, Arlington County and parts of Fairfax County, had been represented by Democratic Congressman Jim Moran for nearly 24 years. Moran, 69, announced earlier this year that he would not seek re-election.
"I want to thank Bill Euille for his years of [government] service," said Beyer in remarks to approximately 250 supporters in the Alexandria Seaport Foundation's boat construction building. "I also want to thank Lavern Chatman for her years of community organizing."
In a statement following the release of the election results, Chatman congratulated Beyer. She indicated that the end of her campaign did not mean an end to her involvement in social issues.
"In the days ahead, I promise to continue fighting in the trenches for working families across Northern Virginia," said Chatman. "I will advocate to make equal pay a reality. I will advocate for Medicaid expansion in Virginia. I will advocate raising the minimum wage to a living wage so folks can afford to buy homes and raise their families here."
Euille also congratulated Beyer in a statement. "Don ran a winning campaign and can be proud of his efforts," Euille said. "I also want to thank those who supported my run for Congress, including Team Euille. While the outcome was not what we wanted I greatly appreciate your support, well wishes, donations and votes."
Beyer acknowledged and thanked the other candidates who ran for the congressional seat, including radio talk show host Mark Levine, 48; state senator Adam Ebbin, 50; state delegate Patrick Hope, 42; and Virginia Tech professor Derek Hyra, 40, in his remarks.
Moran, who stood with Beyer at the podium along with Congressman Bobby Scott (D-3rd District) and Virginia Gov. Terry McAuliffe, said Beyer will represent the congressional district well. "[He is] a congressman who believes in peace, justice, and a sustainable environment, someone who wants to make this a better world," he said.

Scott said that as a congressman, Beyer would be very similar to Moran. "We had a lot of good choices in this race," said Scott. "I know Don's work ethic. He will stand up for what he believes in and do the right thing."

State delegate Charniele Herring, 39, the first African-American woman to represent Northern Virginia in the Commonwealth's General Assembly and the first African-American woman chair of the Virginia Democratic Party, initially ran against Beyer for the congressional seat, but withdrew from the race on May 12.
"After much reflection and conversations with several candidates, I am convinced that Don Beyer is committed to defending our progressive values in Congress – and that's why I am proud to announce my endorsement of Don Beyer for Congress in Virginia's 8th District," Herring wrote in an email to her supporters.
Beyer became well known through his involvement in local business as well as local and national politics. He co-owns nine auto dealerships. Initially started in Alexandria by his parents in 1973, Beyer's Volvo, Subaru, and Kia dealerships expanded to Sterling, Dulles, Winchester, Falls Church and Fairfax in Virginia, Rockville, Maryland, and D.C.
His political career was launched when he served as lieutenant governor under Democrat Douglas Wilder, the Commonwealth's first African-American governor, in 1989. Beyer also served as lieutenant governor in 1993 under Republican governor George Allen. More recently, President Obama appointed Beyer as the U.S. ambassador to Switzerland and Liechtenstein. Beyer held the post from 2009 to May 2013.
Considered a political progressive, Beyer's platform in his race for the congressional seat included environmental protection, women's reproductive rights, increasing the minimum wage, gun safety, and bringing manufacturing jobs back to Virginia.
In the November general elections, Beyer will face Republican candidate Micah Edmond, an African-American small business owner and national security expert; Libertarian Jeffrey Carson, 31; Independent Green Party candidate Gerry Blais, 34; and independent candidate Gwendolyn Beck.