BUSINESS EXCHANGE: Who's Who in Black Corporate America?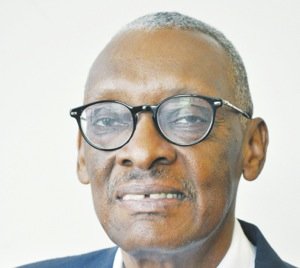 According to Forbes 2014 ranking of the world's billionaires, Nigerian business magnate Aliko Dangote with a net worth of $25 billion is the world's richest Black. But, Robert Louis "Bob" Johnson is an American worthy of note. Known best for launching Black Entertainment Television (BET) in 1980, Johnson was America's first Black billionaire. After selling BET to Viacom for $3 billion, the 67-year-old Johnson has etched out role model status in hotels (Marriott), auto dealerships and ownership of the Charlotte Bobcats.
Johnson has come a long way from his Hickory, Mississippi birthplace. He founded BET in 1980 with his wife, Sheila. After they sold BET in 2001 and divorced in 2002, both qualified as billionaires. Since BET, Johnson has started the RLJ Companies, invested in an NBA team, a film company, along with various political causes and campaigns.
Johnson grew up in Freeport, Illinois, graduating from high school in 1964. He studied history at the University of Illinois and later earned a master's degree in international affairs from Princeton University.  After graduating Princeton, Johnson served as the Corporation for Public Broadcasting's public affairs director. He also worked for the National Urban League's Washington office and as a press secretary for Congressman Walter Fauntroy. Later Johnson became vice president of government relations at the National Cable and Television Association. In 1984, Johnson was listed in Who's Who in Black Corporate America and in 2007, USA Today named him one of the 25 most influential business leaders of the past quarter century.
The RLJ Companies provide strategic investments in a portfolio of companies in hotel real estate investment; private equity; financial services; asset management; automobile dealerships; sports and entertainment; and video lottery terminal gaming. The core assets include: RLJ Lodging Trust which has a total of 147 properties, comprised of 145 hotels with approximately 22,500 rooms located in 22 states and the District of Columbia.
RLJ Equity Partners, LLC was founded with The Carlyle Group and specializes in middle-market leveraged buyouts, recapitalizations, and growth equity. RLJ Equity Partners invests in companies with enterprise values between $50M and $250M within aerospace/defense; automotive/transportation; business services; consumer/retail; general industrial and media sectors.
RLJ Credit Opportunity Fund provides capital solutions to facilitate buyouts, recapitalizations, refinancing, and growth financing. RLJ Credit principals partner with private equity firms, investment banks, and operating executives to deliver financial and strategic resources.
RLJ Entertainment, Inc. is an owner, developer, licensee and distributor of entertainment content and programming with more than 5,300 exclusive titles.
RLJ Financial, LLC provides lending products to consumers in need of short-term and emergency borrowing.
Retirement Clearinghouse specializes in employee retirement transition (job changer) services.
RLJ Fixed Income, LLC specializes in income investment opportunities within the government, corporate, federal agency, and municipal bond markets.
RLJ-McLarty-Landers Automotive Holdings, LLC consists of 35 automotive franchises and three Harley-Davidson motorcycle dealerships in eight states. RLJ-McLarty-Landers happens to be the largest African-American owned automotive franchise in the country.
Bobcats Sports & Entertainment is comprised of the franchise and arena operations of a professional NBA basketball team. The Bobcats debuted in 2004 and is part of the Southeast Division of the NBA's Eastern Conference. The team play home games in Charlotte's Time Warner Cable Arena. In 2010, Johnson sold majority ownership to Michael Jordan and MJ Basketball Holdings, LLC, but Johnson still serves as the Bobcats' governor to the NBA.
Caribbean CAGE, LLC is a route-installed gaming company headquartered in Puerto Rico that focuses on the installation, operation and management of video lottery terminals, linked gaming systems and game content throughout the Caribbean and Latin America.
Our Stories Films, LLC is a production studio that produces theatrical motion pictures.
The RLJ Kendeja Resort & Villas is a 78-room villa style hotel located on 13-acres of ocean front property overlooking the Atlantic Ocean outside of Monrovia, Liberia. The property opened in 2009. The four-star luxury resort is the first of its kind in Liberia and one of the first in West Africa.
William Reed is publisher of "Who's Who in Black Corporate America" and available for projects via the BaileyGroup.org.