Cerita Battles, National Diverse Segments Manager, Wells Fargo Home Mortgage
Cerita Battles, National Diverse Segments Manager, Wells Fargo Home Mortgage | 6/11/2014, 2 p.m.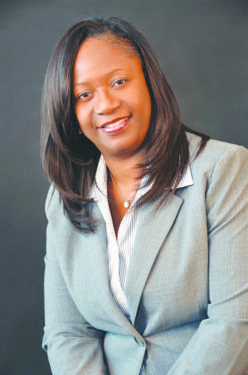 For the third consecutive year, Wells Fargo is extremely proud to be the title sponsor of the Washington Informer's Homeownership Month supplement.
It means a great deal to us when we can help our customers achieve the goal of owning a home. In many different ways homeownership means a lot to our families and our communities. Wells Fargo is celebrating homeownership in an exciting way with our What Makes a Home contest. We will award three $250,000 cash prizes to three contestants who submit, in words and images, their answer to the question "What makes a place feel like a home?" To find out how to be eligible, view the website at www.wellsfargo.com/homecontest.
There have been a lot of changes in the housing industry over the past year. New rules and regulations have created some uncertainty, making many aspiring homeowners reluctant about moving forward. We want to assure you that the possibilities of homeownership are still abundant. Wells Fargo is lending and we are committed to turning houses into homes. We are doing this by educating borrowers about the responsibilities of homeownership and providing access to credit that can facilitate a home purchase.

Wells Fargo has made a number of credit enhancements to expand the opportunity for homeownership for creditworthy customers who are ready to buy. One example is how we have lowered the minimum credit score for an FHA loan from 640 – 600 and credit scores for a Freddie Mac or Fannie Mae loan from 660- 620. We strongly encourage aspiring homeowners to educate themselves about the process of home buying and to prepare the information they need to be approved for a home loan. Whether you are a first-time homebuyer or a ready-again buyer, Well Fargo's My FirstHome education program is an excellent example of an online resource to learn everything you need to know about becoming a homeowner. It's easy to find at www.wellsfargo.com/myfirsthome.

We are excited that our celebration of National Homeownership Month includes collaboration with the NAACP and the National Urban League to host housing forums in nine cities across the country, including Washington, D.C. The forums will assist aspiring homeowners in learning more about the home buying process, what it takes to be approved for a loan and the important ways to sustain homeownership. The forum hosted by Wells Fargo and the NAACP in Washington will be held June 28 at the NAACP's Financial Freedom Center. Participants will be engaged with panel discussions, have an opportunity to speak with industry professionals, and receive information on down-payment assistance. Be sure to register at www.wellsfargo.com/rsvp.