Civil Rights Leaders Push for More Diversity in NBA Team Ownership
Freddie Allen, NNPA Washington Correspondent | 6/11/2014, 3 p.m.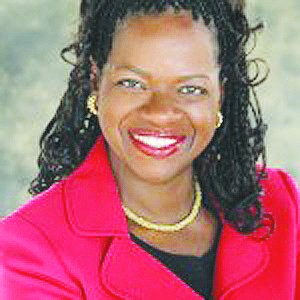 WASHINGTON — During a closed door meeting with NBA Commissioner Adam Silver, a coalition of civil rights groups commended the basketball chief for making a strong statement with the lifetime ban of Los Angeles Clippers' owner Donald Sterling and expressed the need for greater diversity in the NBA's business behind the scenes.
Beyond the sale of the Los Angeles Clippers, the civil rights leaders discussed a range of topics with the NBA commissioner, including African American team ownership, the conduct of the owners, and the need for greater community engagement.
As former Microsoft executive Steve Ballmer prepares to purchase the team for an estimated $2 billion, civil rights leaders who attended the meeting vowed to stay on the case to promote diversity in the league and not just on the bench or the owner's box, but throughout the league.
"We talked very strongly about African American entrepreneurship and making sure that throughout the NBA and WNBA that there are strong opportunities to have women-owned businesses and minority-owned businesses to benefit from all of the enterprises that surround the NBA," said Barbara Arnwine, president and executive director of the Lawyers' Committee for Civil Rights Under Law.
That includes everything from team ownership to vendor opportunities and procurement to stadium contracting.
Arnwine said that minority ownership in the league is important, because that's where the money is.
"There's nobody playing ball that's making $2 billion dollars," said Arnwine in reference to the impending sale. "It's important in an industry where 80 percent of the players are African Americans, that African American communities should be beneficiaries of the fruits of that sweat and that labor, because those are the communities that they come from and our youth from those communities look up to those players."
A 2013 study by The Institute for Diversity and Ethics in Sports reported that Blacks account for nearly 80 percent (76.3 percent) of all players and more than 43 percent of all coaches in the NBA, but only 2 percent of all owners. Michael Jordan who owns the Charlotte Hornets (formerly the Bobcats) is the only Black majority owner in the league. In contrast, 19 percent of all players, 53 percent of all coaches and 98 percent of all owners in the NBA are White.
"Thinking long range, it's about the empowerment of the communities," said Arnwine. "The NBA should have a voice and have a role in taking away some of the pain that is felt in the Black community and opening the doors to opportunity for African American youth who want to go to college and for Black business owners."
Marc Morial, president and CEO of the National Urban League, said that if the Ballmer deal goes through, that the new Los Angeles Clippers ownership group should include Blacks.
"The new ownership group needs to be a broad diverse group and the NBA needs to make sure that no more Sterlings ever come into the league and that no more Sterlings grow in the league," said Morial, "because the actions, the activities, and the statements of the owners, even in their private business dealings, are important."