Farmers Market, Bazaar Comes to Brentwood
Abandoned Lot Transformed for Community's Benefit
D. Kevin McNeir | 6/11/2014, 3 p.m.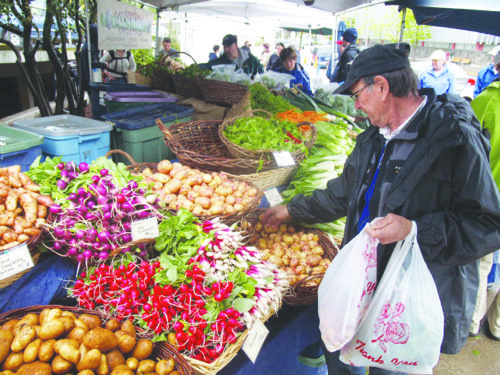 "We've taken a prime location and [have brought] something new and creative that will have a direct economic tie to the four communities," said Carole Bernard, executive director, Gateway CDC. "The market will bring something that people from all walks of life can enjoy. And with the D.C. boarder right up the street, we hope to bring a new audience into the arts district – maybe some will even decide to move here."
Landex's chairman of the board, Judy Siegel, said the leadership provided by Ways and Bernard has been exemplary.
"We think the farmers market will serve as a great way to build the community and we're anxious to infuse this area with more residential properties while increasing space and opportunities for emerging artists," said Siegel, who has represented her company for close to three decades. "This district is really beginning to blossom."
One local artisan said it's exciting to have the chance to sell her crafts in her own hometown.
"This is my first time selling at an outdoor market and I know that many of the people who turn out will appreciate the fact that the items have been grown or created by folks from this very community," said O'Keitha Roundtree, 42.
"One thing I like about the Gateway CDC is how they put on projects that attract both the young and the old with things that stimulate the mind, the eye and the palate."