Five Benefits of Owning vs. Renting a Home
Donna Greene, Regional Diverse Segments Manager, Wells Fargo Home Mortgage | 6/11/2014, 2 p.m.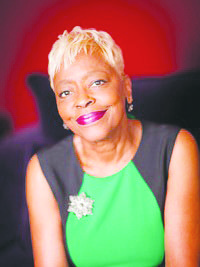 Becoming a homeowner is a goal for two-thirds of Americans. However, today there are Americans currently renting but wishing to own a home of their own someday. Everyone has to make their own decision based on their financial situation and goals and you need to be financially ready to be a homeowner. If you are asking the question should you remain a renter or act on the desire to become a homeowner, here are five benefits to think about while making that decision.
Owning a home is an asset that may appreciate in value. If market conditions are good, the longer a homeowner stays in the property and makes payments they have the potential to build equity. For renters, the monthly payments go to the landlord and there is no opportunity to build equity in the property that they are renting.
There are often tax benefits to buying and financing a new home. Most people can deduct mortgage interest and property taxes on their federal income tax returns. You should consult with a tax adviser. To learn about available tax benefits, contact your tax adviser.
Renting costs can increase year after year. When the lease ends, a landlord may increase the rent, raising your monthly living expenses. About half of renters spend over 30 percent of their income on rent, up from 18 percent a decade ago, according to research by Harvard's Joint Center for Housing Studies. Rent may increase but a fixed rate mortgage will not change.
Purchasing a home can be cheaper over the long term than renting, even though there may be more upfront costs before closing on that new home. In the current mortgage environment, borrowers have to demonstrate that they can meet the financial responsibilities that come with owning a home. That means showing not only that you can afford the monthly payment but other costs such as insurance, utilities and unexpected expenses like repair and maintenance. Consumers who save and can afford a down payment should learn more and go after that goal if they desire. Wells Fargo has a wide range of mortgage products to meet the needs of aspiring homeowners. And, despite what you have heard, not all mortgage loans require a 20% down payment. There are face-to-face, online and mobile programs that can help borrowers learn more and get help obtaining down payment assistance. For example, Wells Fargo has helped more than 6,000 low-to-moderate income borrowers become homeowners with its NeighborhoodLIFTsm downpayment assistance program. Other resources to check include local nonprofits. There may even be a program through your city or state. Speak with a respected lender, who can tell you about the options that may be available.
Homeownership can help foster a strong sense of community. Homeowners also have more control in tailoring their living environment to meet their needs. As a homeowner you can plant trees, build a fence or even paint your home a different color if you feel like it. Renters are subject to the rules of the landlord inside and outside of the property, which may not allow for these type activities.
Thinking about your financial goals and aspirations will help you make an informed decision. Successful homeowners recognize that homeownership is a long-term commitment to a mortgage payment, property taxes, insurance, utilities, and maintenance. If you have a stable income, pay your bills on time, plan to stay in your home for a number of years, and feel prepared for this financial responsibility, you may be ready to own a home.

If you are interested in getting more information about homeownership, plan to attend the homeownership forum, hosted by Wells Fargo and the NAACP on June 28. Go to www.wellsfargo.com/rsvp for more information and to register.