Virginia Rep. Scott Laments Loss of Cantor, State's Seniority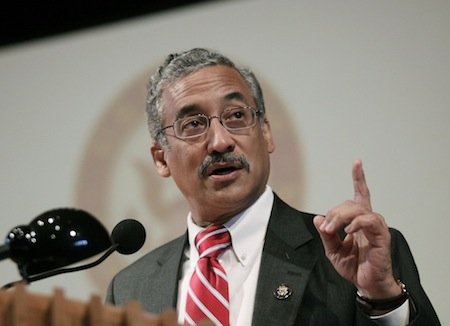 While most Democrats in Virginia cheered Don Beyer's primary victory in his bid to replace Rep. Jim Moran (D) in the House and the defeat of House Majority Leader Eric Cantor, Rep. Bobby Scott said that the changes will come at a price.
"With the loss of Frank Wolf, Moran and now Cantor, the commonwealth's influence in Congress will be greatly diminished when the 114th Congress convenes next January," said Scott, the only black member of the Virginia delegation.
Few people outside of Capitol Hill grasp the importance and influence of state delegations. While Republicans and Democrats from the same state may publicly disagree on issues, they often work together behind the scenes to ensure their state gets as much federal resources as it can possibly get.
Wolf, a Republican, has served in the House since 1981 and sits on the powerful House Appropriations Committee, where he chairs the important Commerce, Justice, Science subcommittee. Wolf's possible successor, fellow Republican Barbara Comstock, would not as a freshman have a seat on the Appropriations committee.
Scott, a member of Congress since 1993, asserts that Beyer's freshman status will also deny him a plum committee assignment that is valuable to Virginia. Additionally, Cantor's defeat removes a powerful, high-profile Virginian out of back-room deals and discussions about where federal resources will be allocated, he said.
Scott said he will work with his departing colleagues for the good of Virginia.
"I have always enjoyed working with Congressmen Wolf, Moran and Cantor on issues important to Virginia and I look forward to continuing this work for the remainder of this Congress," he said.