Edwards Co-Sponsors Women's Heart Health Resolution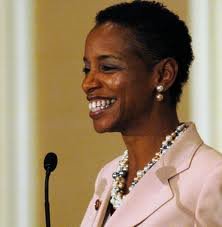 Rep. Donna Edwards (D-Md.), along with Republican colleague Shelley Capito (W.Va.), recently introduced a resolution which recognizes the risks of cardiovascular disease and promotes preventive heart screenings for women.
"Heart disease is still assumed to impact men primarily, yet it is the number one killer of women in the United States," Edwards said Wednesday. "Heart disease claims the lives of more than 400,000 women each year, and almost half of all African-American women have some form of cardiovascular disease. Faced with this reality, it is imperative that we raise the awareness of women to the dangers of heart disease so they can get early, basic prevent cardiovascular screening."
Capito said that the resolution "ensures women will be educated about the dangers of heart disease, will make time to care for their health, and will take preventive steps to protect their hearts and lives."