Schwartz Signs Rival Catania's Mayoral Petition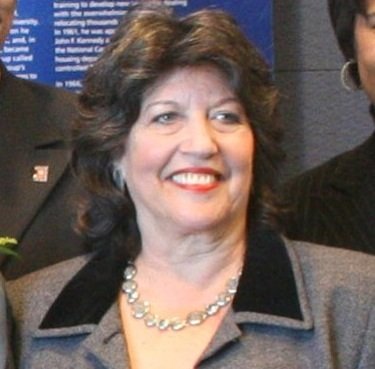 Carol Schwartz, the former D.C. Council stalwart who recently launched an unexpected bid for mayor, made another somewhat surprising move Saturday when she announced that she signed a petition to put Council member David Catania (I-At Large), one of her chief competitors, on the Nov. 4 general election mayoral ballot.
She signed the petition in Ward 4, which is represented by Council member Muriel Bowser, the Democratic mayoral nominee.
Schwartz, an independent, is attempting to garner the 3,000 signatures needed to get on the ballot as well. Though it isn't unusual for a candidate to sign a competitor's petition in the world of local politics, her signing of Catania's petition is slightly puzzling.
Schwartz said it was simply a matter of giving willing candidates a chance.
"I've always believed in helping people who want the job [to] get the opportunity to be on the ballot," she said.