UCC Branch Calls for Boycott of Washington Redskins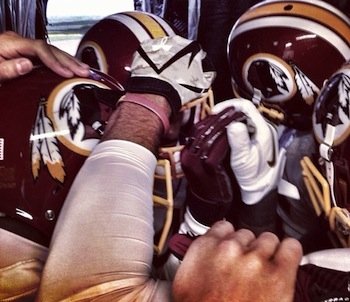 The United Church of Christ's Mid-Atlantic sector passed a resolution Saturday calling for a boycott of the Washington Redskins until the team changes its name, which it deems offensive to Native Americans.
The resolution, drafted by the UCC's Central Atlantic Conference, calls for congregation members not to attend or watch games and not to purchase any merchandise with the Redskins logo on it until the name is changed.
"Changing the name won't solve the problems of Native Americans, but it can send a strong message," said the Rev. John Deckenback, conference minister.
The conference has approximately 40,000 members and consists geographically of D.C., New Jersey, Delaware, Maryland and parts of Virginia and West Virginia.
The United Church of Christ has roughly 5,100 churches and 1.1 million members nationwide and is considered progressive in its theology.
Redskins owner Dan Snyder has steadfastly refused to consider a name change despite growing pressure from sports, political and religious figures.