Trial Delayed in FAMU Hazing Death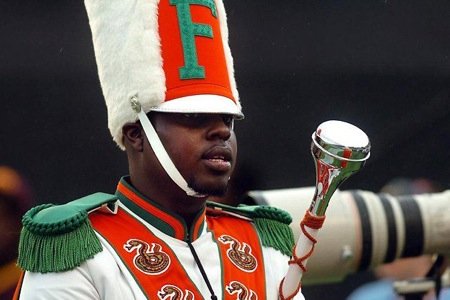 The final five people charged in the 2011 hazing death of the Florida A&M University marching band's drum major have had their trial — which was slated to begin next week — postponed until September.
Circuit Judge Renee Roche made the ruling Monday regarding the former Marching 100 band members who have been charged with manslaughter and hazing in the death of Robert Champion.
Champion, 26, died after the hazing ritual known as "Crossing Bus C," that had him run through the band's bus while a gauntlet of band members severely beat him. Medical examiners reported that he died within an hour of the beating.
Dino Michaels, attorney for Dante Martin, "president" of the bus where the hazing occurred, informed the judge early Monday that the case wasn't ready for trial. The Orange-Osceola State Attorney's Office did not oppose the delay.
In explaining reasons for the delay, Michaels alluded to difficulties in scheduling depositions with witnesses, including other former members of the Marching 100 band who have since left the university and "scattered all over the place," he said. "When this happened, they were all in school."
Several FAMU band members have already taken plea deals in connection with the case. Martin, 27, faces a manslaughter charge carrying up to 30 years in prison.