BUSINESS EXCHANGE: Koch Brothers Support UNCF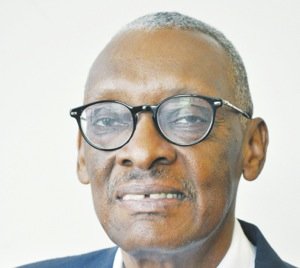 You probably haven't heard the one about the billionaire industrialist Koch brothers giving a $25 million grant to the United Negro College Fund (UNCF). The money will come from Koch Industries Inc. and the Charles Koch Foundation, both of which are headed by the brothers. Most of the money ($18.5 million) will go toward a scholarship program. The other $6.5 million is provided for general support to the nation's historically Black colleges and universities (HBCUs) and the UNCF, $4 million of which will be set aside for loan assistance.
The gift helps bolsters beautiful minds and the future of African-American communities. UNCF is the nation's largest, oldest and most successful minority higher education assistance organization. The universally recognized motto for UNCF is: "A mind is a terrible thing to waste."  A part of the HBCU network, the UNCF was founded in 1940 by Frederick Douglass Patterson, an African-American educator who was president of Tuskegee University from 1935 to 1953. Since its start UNCF has raised more than $3.6 billion to help more than 400,000 students receive college degrees at UNCF-member institutions.  Each year UNCF enables more than 60,000 students to attend college and get the education they need to launch careers and contribute to their communities. The UNCF provides operating funds for 40 member colleges and administers programs that allow students from low- and moderate-income families to afford college tuition, books and room and board.
UNCF's current president and chief executive Michael Lomax said, "UNCF is proud to announce this new scholarship program that will help motivated and deserving students not just get to and through school, but to become our next generation of innovators and entrepreneurs … are enormously grateful to Koch Industries and Foundation for long-standing support of UNCF and helping create new opportunities for success and a better future for our students."  Over the last 70 years, UNCF has raised more than $4 billion and helped more than 430,000 students earn a college degree. Lomax adds that, "I'm hopeful that this commitment will spur others to come forward and invest in our students so that they can create a better future for themselves and their communities."
The donation comes as Democrats have been actively seeking to vilify Charles and David Koch in hopes of turning them into midterm electoral bogeymen. Senate Majority Leader Harry M. Reid (D-Nev.) has lambasted them on the Senate floor, while Democratic groups have been running ads that cast the family and their businesses in a negative light. In their donations, the Koch brothers have done more for Black youth than Barack Obama and Harry Reid combined.
Many Blacks are mouthing the political mantra that "The Koch [brothers] will put $125 million into November's elections – backing candidates who will vote to decimate Social Security, overturn voting rights … and make it impossible to get health care or earn a decent wage." Most Blacks don't know beyond politics that for decades the Koch family has been generous philanthropists, with contributions among African-American institutions in education, health care, and the arts. Through scholarship and academic initiatives, the Charles Koch Foundation currently supports 340 programs at more than 250 colleges and universities across the country, including HBCUs such as Albany State University and Fayetteville State University. Actually, Koch Industries has a history of supporting UNCF dating to 2005, when it acquired the company Georgia-Pacific, which has supported UNCF going back four decades. Since 1995, Georgia-Pacific and Koch have donated tens of millions of dollars to UNCF.
It's time Blacks stop championing mediocrity and stop the partisan politics, to see the long-term impact the Koch brothers and UNCF scholars have made in our communities helping aspiring African-American students better understand how entrepreneurship, economics, and innovation contribute to the well-being of individuals, communities, and society. A key component of the scholars' program is based on research from UNCF's Frederick D. Patterson Research Institute. The donation will support staff – to be hired by UNCF – who will work closely with the UNCF/Koch Scholars Program in providing support to students and administering program components.
William Reed is publisher of "Who's Who in Black Corporate America" and available for projects via the BaileyGroup.org.