CBC to Lead Civil Rights Act Anniversary on June 24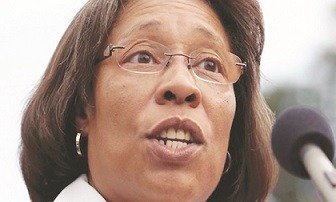 Reps. Marcia Fudge (D-Ohio), chairman of the Congressional Black Caucus, and John Lewis (D-Ga.) will join the bipartisan leadership of both houses of Congress in a ceremony marking the 50th anniversary of the Civil Rights Act of 1964.
The event will take place Tuesday in the Rotunda of the U.S. Capitol.The Civil Rights Act was passed with the support of Republicans and Democrats and signed into law by President Lyndon Johnson. It is considered one of the Congress's most successfully implemented pieces of legislation that has positively transformed the nation.
The Rev. Martin Luther King and his wife, Coretta, will posthumously be awarded the Congressional Gold Medal, Congress's highest honor for distinguished achievements and contributions to the nation.