DCPS Reaches Agreements with Unions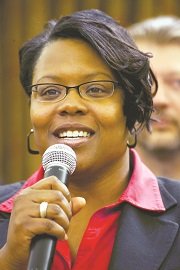 Roughly 2,400 D.C. public schools employees can expect to receive a salary increase as the result of new agreements reached with three local union partners.
According to a June 18 statement from the school system, the American Federation of State, County & Municipal Employees Local 2921, Teamsters Local 639 and the Council of School Officers ratified the new contracts with overwhelming majorities. However the contracts, which run through 2017, must meet approval of the D.C. Council.
"Our work together with our union partners to provide these new benefits for our staff represent hard work, compromise and a true commitment to supporting these professionals in our schools," said Kaya Henderson, schools chancellor. "These staff give so much every day in our schools and I'm very proud of our continued collaboration and look forward to future work together."
The new contract, which affects nearly 1,300 employees who include classroom aides and front office workers, will offer members a 3 percent raise each year for four years, more investment in health care and new support to defray the costs of transportation, among other benefits.
"This contract has been a long time coming, this process has been both challenging and disconcerting at times but thank God we stayed the course," said Michael J. Flood, president of AFSCME Local 2921. "I would like to personally salute and congratulate all of our members for all that they do for our children, [District public schools] and our city as a whole."
The 3 percent pay raises are retroactive to Oct. 1, with the school system providing members with a Metro pass each month to help with commuting costs. School officials and AFSCME also negotiated an increase in the amount of money D.C. public schools contribute toward pre-existing dental and vision plans.