EDITORIAL: Schwartz Shakes up D.C. Mayoral Race
6/18/2014, 3 p.m.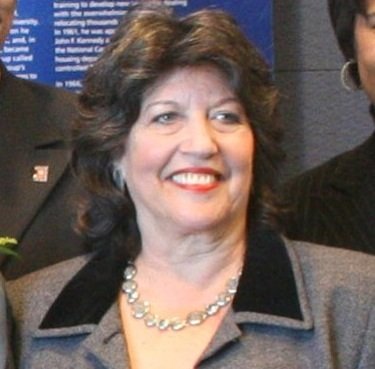 Former D.C. Council member Carol Schwartz has shaken up the mayor's race with her announcement that she intends to pursue the top job.
This foray into the race is her fifth, after runs in 1986, 1994, 1998 and 2002.
The announcement has generated surprise and growing excitement from an electorate that no longer trusts its local politicians and who seek people representing them that they can trust. Though they have done nothing politically to earn the opprobrium of voters, mayoral candidates Muriel Bowser and David Catania are seen as being guilty by association. Several of their colleagues have been embroiled in scandal and a weary electorate voted with its feet during the April 1 primary.
Schwartz has lived in the District for 50 years and served on the council for 16 years as a Republican. She endeared herself to D.C. residents by her positions and legislation that indicated her love for her adopted community. In a statement released last Monday, Schwartz said she's watched closely from the sidelines and has been concerned about what's happening in the city now and what it will look like in the future. Schwartz hit out at the political establishment for the corruption that has sullied Washington's image.
Her greatest concern, she said, stems from many longtime D.C. residents being left behind or pushed out of the city. "In fact," she said, "our glorious diversity is being threatened."
Schwartz said she wants to give voters a clear choice over Bowser and Catania. People she's talked to around the city seek someone they can comfortably vote for, Schwartz said, and she feels she's that person.
The next few months will be quite interesting.