Marion Barry: Made for Leadership
Tiara Stith | 6/18/2014, 3 p.m.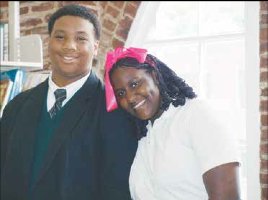 Marion Barry was born in Itta Bena, Mississippi, March 6, 1936 to Marion and Mattie Barry. His father was a sharecropper but he died when Marion was four years old. As a young boy Marion took on multiple jobs to help support his family. In 1958 he earned his bachelor's degree from Le Moyne College and in 1960 he earned his master's degree in chemistry from Fisk University. He could not fully get his doctorate degree because of his passion for the civil rights movement.
Marion Barry was the first national chairman for the Student Nonviolent Coordinating Committee. In 1965 he moved to Washington D.C. In 1967 he co-founded a jobs program for unemployed black men. In 1972 he became a part of D.C school board two years later he was elected for city council. When Hanafi Muslims took over the district building in 1977 Barry was shot.
He was the second elected mayor of Washington, D.C from 1979-1991. He was again elected as the fourth mayor 1995-1999. He's been a Ward 8 Council Member since 2005. Marion was also named the "Mayor for Life." To me this means that there are always other mayors but you-Marion Barry are the most memorable one of them all. The Washington Post said "to understand the District of Columbia, one must understand Marion Barry".
To me, Marion Barry's philosophy was to make D.C a better place for everybody and to promote equality. This is explained in the things he did for D.C and the things he is still doing now. When he was mayor, he created the Summer Youth Employment Program, which has continued from the 80s through today. He also worked to make D.C a safer place for its residents along with cleaning up the streets of D.C.
The work he started is incomplete because some people in D.C are still being unfairly treated. Even with the employment program he started for Black men, Pride, Incorporated, many Black males don't even try to help themselves. Mr. Barry worked hard to get some of the resources we have today and some people are either misusing these resources, or not even trying to use them to help. However, not all of his work went to waste. Some people do work with each other rather than against each other. The things he did and still do for D.C. are great because he actually is trying to help create a better place for the present and the future.
I would use Marion Barry's philosophy of promoting equality in D.C. every day because it's something I want to do. I would like to be able to help people while still giving them a fair chance at living great and meaningful lives. I want to help make a difference in someone else's life. I want to be a person like Mar- ion Barry, a person who can make a huge difference that helps every one. His philosophy will help me to become a better person and it has pointed me in the direction of helping people.
The philosophy of Marion Barry is simple and powerful. It is something that anyone can follow if they are willing to put in the time and work. Marion Barry seems to be a really good person with a great heart. He really cares about people more than he actually has to. We appreciate him.