Marion Barry: Still Doing It His Way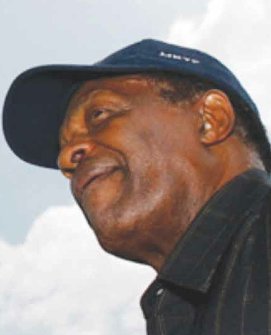 For years, Ward 8 Council member Marion S. Barry Jr. says, journalists and authors have written stories about him, personal and professional.
Having lived life on his terms, the former four-time mayor decided now would be the appropriate time to tell his story. The journey from the rural Mississippi Delta town of Itta Bena to the civil rights movement, becoming chief executive of the nation's capital, his successes, failures, victories and shortcomings are laid out in his book, "Mayor For Life: The Incredible Story of Marion Barry, Jr."
The 325-page book, co-authored by New York Times best-selling writer Omar Tyree and published by Strebor Books, is now on sale.
"Everybody and his mother has written about Marion Barry – thousands of articles. As long as the lion is King of the Jungle, we'll always hear his story," Barry quipped. "It's an honest book, truthful, the good, the ugly, the bad. If you're to be believed, you have to tell the truth."
Barry, 78, said he hopes the book inspires young people, those enduring challenges, and others involved in or contemplating a career in politics.
During a June 16 interview, a relaxed Barry reflected on the arc of his life. A recurring theme centered on redemption, second chances and rising like a phoenix out of the ashes of adversity.
"Even if the FBI set me up, I had no business going into that room," he said of the infamous incident at the Vista Hotel. "I apologized to Rasheeda (Moore), her family, Effi and Christopher and D.C. residents. I've put all that behind me. America is the land of second chances and we all fall short."
Novelist and author Zane, owner of publishing house Strebor Books, a division of Simon & Schuster, called snagging the Barry autobiography a coup.
"I've known Mr. Barry for many years and it (the book) never came to fruition," Zane recalled. "I met him at a friend's house. He was playing bid whist and I told him he should do the story. Eventually, I had lunch with him and we worked out the deal. It's important for him to tell his story. He truly is caring and compassionate about the people in D.C. When he talks about the people, he wants to help. It's very important to him."
"When people need help, he's always been there. He's a great man, who has done great things for the city. He gave a lot of people an opportunity. I know many people who he gave a job to."
"People with a narrow focus on Marion Barry are robbing themselves of a rich experience.There's nothing we can do about people who hold a negative view. I would call it life. He's significant to me. If he wasn't significant, there wouldn't be people spending their time trying to put him down.Unfortunately, people try to define him by one moment."
Tyree, 45, said Zane brought him into the project and the author of 27 books said it took 11 months to complete.