The Mayor for Life: Marion Barry's Lived Philosophy
Juwan Buggie | 6/18/2014, 3 p.m.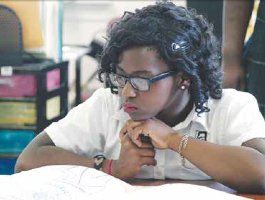 Elected four-time mayor of Washington, D.C., Marion S. Barry was not only a mayor, he was and still is a major civil rights activist. Mayor Barry was the most well-known, successful and, perhaps notorious mayor of Washington, D.C. He was notorious due to legal issues and scandals. Despite all the issues Marion Barry faced, he still ran for mayor and won again. He was confident in his ability to help the residents in D.C. He created summer jobs for the teens of D.C. and fixed up Ward 8 neighborhoods. He cared about issues affecting the residents and liked working with people in the community. With his great personality and genuine care for people he became Mayor for Life.
Barry was born in Itta Bena, Mississippi. His childhood was not the easiest. His father worked as a sharecropper. Later on his mother moved to Memphis, Tennessee because of the death of his father. Barry had to get a job as a cotton picker so he could support his family. In 1958 he attended Le Moyne College where he received his Bachelor's degree; later, he received his Master's degree in chemistry from Fisk University. After that he was looking forward to getting his doctorate but he never did complete his goal of getting it. He was busy with civil rights and joined the Student Nonviolent Coordinating Committee (SNCC). The work of SNCC is still remembered today and its many members are honored.
In 1971 Barry began his career in politics. He was elected to D.C.'s first independent school board. After he served as president on the board he was elected on to city council. Marion Barry was elected mayor in 1978.
The philosophy that defined his work in advancing in social justice began with SNCC and his work with the civil rights movement. He believed that there should be equality for everyone and he also believed that the perception of Blacks in D.C. should change. He was the co-founder of Pride, Incorporated, an organization that became an employment program for Black men. He helped the youth of the District get summer jobs as well.
The way I would adopt and use this type of philosophy is by excelling at everything that I do and working my way up just like Marion Barry did. He showed that even when there are struggles in your life, you can overcome them and keep moving forward. Sometimes you make bad choices in your life, but you don't give up.