Michael Jackson Reigns Five Years After Death
King of Pop Continues to Rule Pop Charts, Radio
6/18/2014, 3 p.m.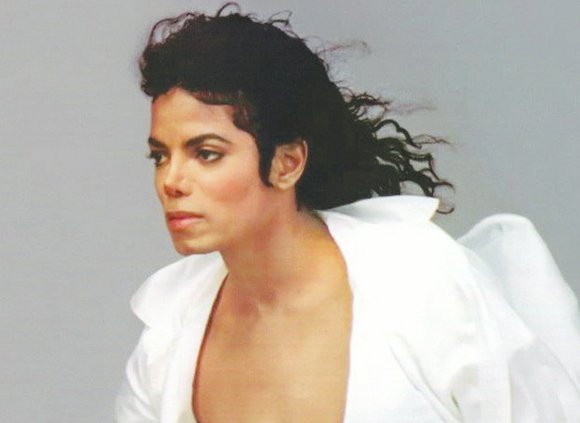 Whether an ardent supporter or a detractor, there's one thing unmistakable about Michael Jackson: He's still the undisputed "King of Pop."
Five years after his death, Jackson remains the most talked about star in music. His estate has ballooned in value, with some estimates placing its worth at between $600 million and $2 billion.
"There's only been one Michael Jackson and what we've been able to see after his death was a groundswell of people who wanted to get reacquainted with what made him so special," said Arthur Moore, a sound engineer who lives and works in Northeast.
Last month, Jackson's estate executors released a new posthumous album, "Xscape," which hit the top spot on music charts in 50 countries. A hologram of the late "Thriller" singer appeared at the Billboard Music Awards in Las Vegas, bringing a standing-room-only crowd to its feet with many of them weeping over their fallen idol.
Earlier this month, court filings showed that Jackson's three children, Prince, 17, Paris, 16, and Blanket, 12, receive a hefty $8 million annual allowance because of their father's vast earnings since his death on June 25, 2009 at the age of 50.
"It's a shame that they don't have their father, but I'd imagine that the consolation is that he left his children in a great financial position and he left his fans some good material that will keep his voice and talent alive for them," Rochelle Ledbetter, a Southeast resident who's been a fan of Jackson since the legend and his brothers joined Motown Records in the late 1960s.
Ledbetter, 58, and other fans can expect much more music from the late superstar who officially earned the title, "King of Pop," after his 1982, "Thriller," album sold more than 50 million copies worldwide and became the best-selling record in history.
Jackson's estate executors, fronted by attorneys John Branca and music producer John McClain, said his most recent release, "Xscape," will prove to be a prelude of what's to come. They said there are ambitious plans to include as many as eight more albums culled from outtakes and repackaged material.
"We've got more surprises coming," producer Rodney Jerkins told Rolling Stone magazine. Jerkins worked with Jackson on his 2001, "Invincible," album and "Xscape."
Also, fans can enjoy the "Jackson Experience," on video games of the singer that continue to be successful and a Cirque du Soleil tour that began in Las Vegas and has proved popular all around the country.
"The estate has done a very good job and you think of how dysfunctional it could be," said Dan Beck, a former Epic Records executive who worked closely with Jackson. "We may not like particular elements of it, but Michael made the music, and they've kept that going."
Jackson's career spanned five decades with hits such as, "I Want You Back," "The Love You Save," "Off the Wall," "Beat It," "Billie Jean," "Bad," and "Man in the Mirror," propelling him as arguably the greatest pop star in music history.
His posthumous albums, "Michael" and "Xscape," have featured previously unreleased songs Jackson held over from albums such as "Thriller" and "Dangerous."
Rolling Stone reported that fans should expect an even deeper excavation of Jackson's song vaults in the coming years. "It was frequent that Michael would record songs and put them on the shelf," said Matt Forger, Jackson's longtime engineer.
Reportedly, Jackson had an additional 20 to 30 songs per album that weren't released, making it possible that those tracks comprise several new albums in the future.
"I'm sure there are a few more great things out there," Jerkins said. "Hopefully, we'll all have a chance to hear them."