RG3 Brings Football Camp to Southeast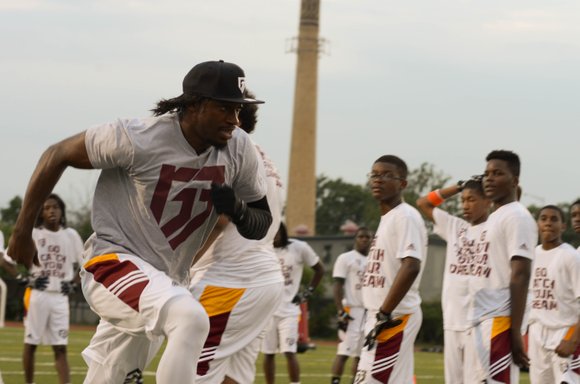 Passersby who happened to stroll past Anacostia High School last Friday evening couldn't help but notice that the scene in the school's main parking looked different.
Metropolitan Police Department officers in patrol cars and on motorcycles guarded the parking lot's entrance like Fort Knox, as hundreds of people of all ages formed a line that started in front of the school's gymnasium on 16th Street in Southeast, and snaked deep into the lot.
Robert Griffin III, one of the NFL's most popular players, waited inside one of the school's athletic building to kick off his "Friday Night Lights" football camp.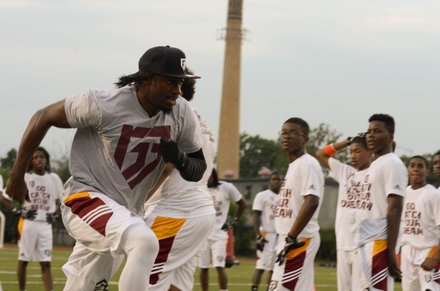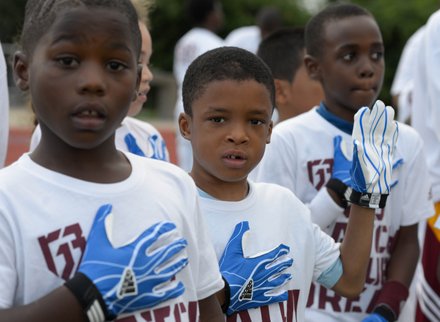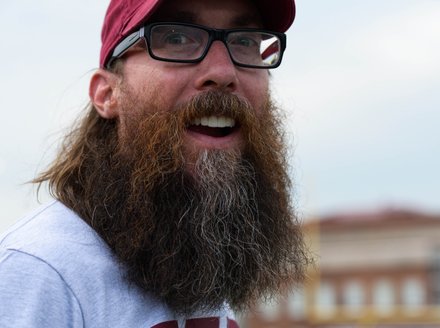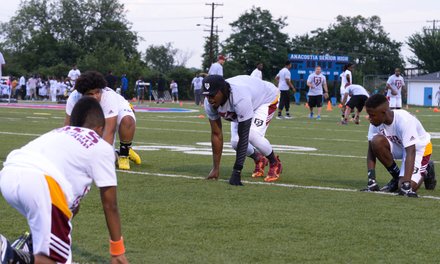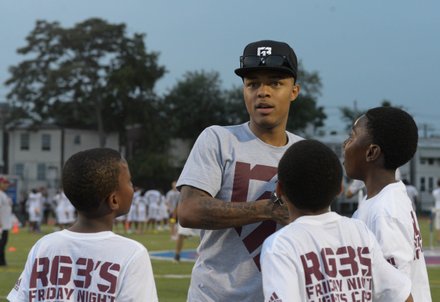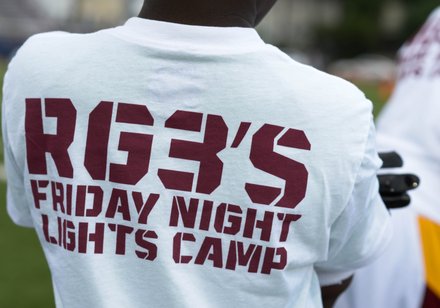 "People told me when I first came [to the District] that nobody really does this type of stuff around here," the Washington Redskins quarterback said. "D.C. has accepted me for who I am, so I have accepted everyone in D.C. for who they are. We could have easily held this camp somewhere else, but I felt that this was the most significant place for us to have it. We need these kids to realize that they're not forgotten."
Griffin III, 24, enlisted the help of his teammates and entertainers to bring his inaugural "Friday Night Lights" camp to the high school on June 13. DeSean Jackson and Kirk Cousins counted among a number of Redskins players and new Washington head coach Jay Gruden also showed up to support Griffin III. Hip-hop artists Wale Folarin, Shad Moss aka Bow Wow and Stanley Burrell aka MC Hammer attended the camp, as well.
The overcast skies and scattered showers that doused the region for most of the day cleared for a few hours Friday evening, and more than 270 children ages 6-18 converged on Anacostia High School's turf football field and donned new burgundy-and-white T-shirts emblazoned with the camp's theme, "Catch Your Dreams," compliments of Adidas.
Walter and Belinda Moyer stood in front of a short, chain-link fence that separated the front row seats of the bleachers from the field. The couple watched their son, seven-year-old Donovan, bounce around the turf with a football that appeared supersized in his tiny hands.
"We held back [the news] until it was time to come over here," Walter Moyer, a 38-year-old Silver Spring, Maryland resident said. "We told him that we had a surprise for him today, and then a couple of hours before the camp, we told him what that surprise was."
The news stunned the aspiring running back.
"[Donovan] became kind of bashful because it was a bit overwhelming for him. Robert Griffin III is his hero and his favorite player. This is a special day for him. He's really excited," his father said.
Decked out in new Adidas football cleats, shirts and gloves, campers practiced with professional coaches under the lights, and  received training in all areas of the game from how to properly tuck and clutch a football when receiving a handoff, to defensive back agility drills aimed to improve footwork.
Griffin III offered hands-on instruction while he laughed and joked with campers, briefly stopping to toss the football to Washington Wizards starting point guard John Wall and Folarin.