COMMENTARY: Hey NFL, Enough With the OTAs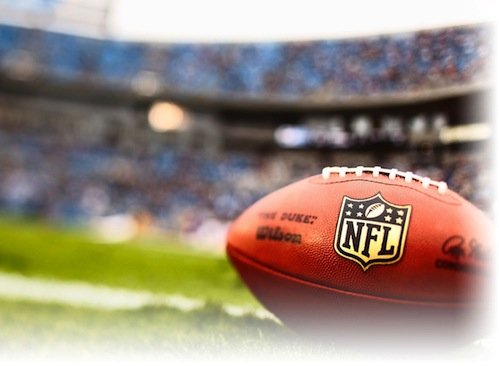 Football is by far America's most popular professional sport. Television ratings for the NFL are at an all-time high, stadiums are filled for most games and DirecTV even offers a broadcast package that gives viewers access to every game.
Subsequently, it's also the most lucrative sport, and the NFL knows it. But rather than be content with being $9 billion-a-year juggernaut, the league insists on extracting every dime it possibly can and staying at the forefront of the sports news cycle year-round — and it's often the players who pay the price.
Which brings me to the topic of organized team activities, or OTAs. These activities — limited to about 10 days for each team per the NFL's collective bargaining agreement — can be recreational (playing a round of golf, attending a baseball game, etc.), involve actual training or be a mini-camp.
I don't have a problem if the team wants to get together to do something recreational. However, the OTAs that involve training or mini-camps need to stop. It serves no purpose other than to market the league, and in this case, it's at the expense of the players' health.
Now for regular readers, my stance on offseason activity in the NFL has been well-documented. But it bears repeating anyway: The NFL will do practically anything to get consistent attention from the media and keep the NFL on our minds, even if it means players going down to injury.
It's in line with the league's modus operandi, which apparently is to crush its competition into dust. No longer satisfied with its stranglehold on Sundays and Mondays, the league has made a move on Thursday nights and are even mulling games on Fridays and Saturdays. Now any football fan will tell you, tradition dictates that Fridays are for high school football, Saturdays are for college football and Sundays are for the NFL. That show how much the league cares about football tradition and, more tellingly, how dispensable the players are when it comes to the NFL's bottom line.
So far during this year's OTAs, Dallas Cowboys linebacker Sean Lee, Chicago Bears wide receiver Domenik Hixon and Indianapolis Colts defensive end Fili Moala have all suffered torn ACLs. Last year, San Diego Chargers linebacker Melvin Ingram was among a handful of others who did the same. All of these players were senselessly hurt during frivolous drills several weeks before pads go on in training camp — all because the NFL feels it's important to have players on the field year round to effectively market its business.
Of course, some league officials defend OTAs by claiming it helps players to bond, stay active and remain focused on their playbooks. Hogwash! There's a six-week training camp and four-game preseason for that. How many more players must suffer devastating injuries before these ridiculous OTAs are stopped?
During the offseason, players should be allowed to step away from the game. They should enjoy a period of rest, relaxation and rejuvenation. Instead, they're asked to participate in some meaningless drills and put their health and careers at risk. The NFL needs to do right by the players and put a stop to this.