Howard U. Names Holley-Walker as Law School Dean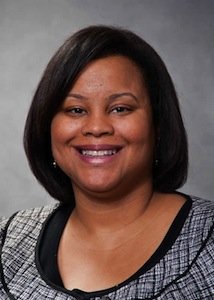 Danielle R. Holley-Walker, the associate dean for academic affairs and a law professor at the University of South Carolina Law School, is the new dean of the Howard University School of Law, the school announced Monday.
She succeeds Kurt Schmoke, who vacated the post last month to become president of the University of Baltimore.
"Howard's law school remains a defining force in American jurisprudence and will continue to play an unparalleled role in advancing social justice," she said. "As we look to the future, we must establish a robust agenda for the 21st century and beyond. I look forward to working closely with faculty, students, staff and alumni as we chart the future together."
Holley-Walker, who graduated from Yale and received her law degree from Harvard, has clerked for the chief judge of the U.S. Court of Appeals Fifth Circuit in New Orleans and practiced law with Fulbright & Jaworski, LLP, in Houston. She has also taught at Hofstra University in Hempstead, New York.
"Dean Holley-Walker is an excellent addition to our campus community," said Howard interim President Wayne A. Frederick, who made the announcement Monday. "As an accomplished scholar and respected administrator, Dean Holley-Walker combines a demonstrated record of success with a keen knowledge of contemporary academic programs in law schools."