Scholarship Organization to Host Annual Fundraising Dinner in Upper Marlboro
6/23/2014, noon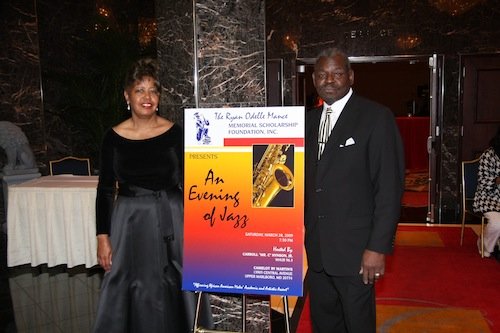 The Ryan Odelle Mance Memorial Scholarship Foundation, Inc. will hold its 6th annual Evening of Jazz and Scholarship Dinner on Saturday, July 19 in Upper Marlboro.
The fundraising benefit will be held from 7 p.m. to 11 p.m., at Martin's Camelot at 13905 Central Avenue to raise funds for college scholarships.
Nine young male students will be presented with scholarships of $2,000 each — three new and six renewed scholarships.
The scholarship foundation is a higher education organization that supports deserving, talented and qualified African-American male high school students with financial need.
Founder Pat Daniels, a local mother who began the organization six years ago, aims to raise funds to help academically-motivated, low income students minimize college debt and to improve higher education opportunities for young African-American males to succeed.
The event will be hosted by respected news anchor Tony Perkins of Fox 5 News and features the jazz band Abstract Truth.
Tickets are $70 per person. For tickets or additional information, contact Pat Daniels at 301-283-0287 (office) or 301-801-0127 (mobile)
Email: info@ryanomancefoundation.org
Website: www.ryanomancefoundation.org