P.G. County Briefs: Board Approves Charter Recommendation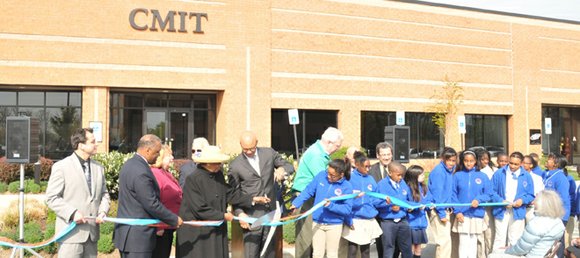 Despite parental objections, the Prince George's County Board of Education has approved schools CEO Kevin Maxwell's recommendation for a charter school to lease a vacant elementary school in Forestville, Maryland.
The parents have cited safety concerns with Berkshire Elementary School on Surrey Square Lane, where plans call for the operation of the Chesapeake Math and IT (CMIT) Academy for at least one year.
The board unanimously approved the new school location on June 12 which will be called CMIT South.
A one-year lease of $221,565 for the school begins July 1 and will be paid by the Hanover-based Chesapeake Lighthouse Foundation
Students with Disabilities Receive Scholarships
The Michael Cardin Scholarship Committee has awarded scholarships to 17 students enrolled in the state's non-public special education programs.
The scholarships, which are for post-secondary education, trade school or summer learning opportunities are part of the Maryland Association of Nonpublic Special Education Facilities (MANSEF). Students received their scholarships during a ceremony on June 9 in Clarksville, Maryland.
"These scholarships recognize students who have overcome daunting challenges to move forward in school, at home and in their communities," Dorie Flynn, MANSEF executive director said. "More importantly, perhaps, is the confidence and self-esteem these students will gain during the exciting programs that await them this summer and beyond."
The Prince George's County scholarship recipients include: Mekai Adams of Bladensburg; Jessenia Barron, Joseph Barron and Chana Kramer of Bowie; James Domchick of Greenbelt; LaDanian McMillan of Capitol Heights; Brandon Hamilton of Upper Marlboro; Quindre Peyton and Devon Thomas of Suitland; Shakira Ramsey of Upper Marlboro; Paul Schad of Landover Hills; Makaile Stanley of Temple Hills; and Eddy Zevallos of College Park.
CASA Role Models Needed
The county's Court Appointed Special Advocates (CASA) want male role models who can make a positive impact on young men and boys in foster care to ensure that they reach their full potential.
CASA, a volunteer organization whose members are assigned by judges to serve as mentors, advocate on behalf of abused and neglected children. The male role models also encourage at-risk students to stay in school and steer clear of trouble.
In order to become a mentor/advocate, volunteers must submit to a background check and 37 hours of training.
For more information, call 301-209-0491 or email slee@pgcasa.org.
Money Raised for Schools
Business owners have teamed up with school leaders to help raise money for the county's schools.
R. Owen Johnson, chairman of the schools' Excellence in Education Foundation, said in an interview that the group recently raised $120,000 during a major fundraising event.
County Executive Rushern Baker said the foundation's work plays an essential role in helping him turn the school system around.
"It is extremely important to have the business community involved in our schools, not just financially, but emotionally," Baker, 55, said. "I'm glad to see the foundation has continued its efforts and even gotten better."