Prince Celebrates Milestone
'Purple Rain' Album and Movie Turn 30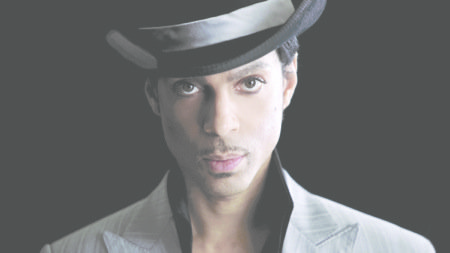 Like fine wine, pop superstar Prince gets better with time.
The singer has earned numerous Grammy and American Music Awards. He's also won Oscar and Golden Globe statues and, seven years ago at the age of 48, Prince wowed Super Bowl fans with one of the greatest halftime performances ever.
Today, after striking a new deal with Warner Bros. Records, the 56-year-old musical genius sits poised and ready to celebrate the 30th anniversary of one of the biggest and best selling albums in music history and the movie that accompanied it, "Purple Rain."
"Everyone at Warner Bros. Records is delighted to be working with Prince once again," said Warner Bros. chairman and CEO Cameron Strang.
"He is one of the world's biggest stars and a truly unique talent. We are also very excited about the release of new and remastered music from one of his greatest masterpieces," said Strang, 48.
The 1984 smash hit, "Purple Rain," sold more than 20 million copies worldwide and spent 24 consecutive weeks at No. 1 on the Billboard album chart.
The major motion picture of the same name, a semi-autobiography which starred Prince, Apollonia Kotero, Jerome Benton and Morris Day, grossed more than $80 million in the United States alone and Prince earned an Academy Award in the category of Best Original Score.
By the summer of 1984, Prince simultaneously held the top selling album, single, and film in America, marking the first time in history that a musician achieved that trifecta.
Two singles from the album, "Let's Go Crazy," and "When Doves Cry," reached the top of the Billboard Hot 100 single's chart while the title track, "Purple Rain," peaked at No. 2.
Other singles, such as, "Take Me With U," "I Would Die 4 U," and "Baby I'm A Star," also proved to be fan favorites and enjoyed significant airplay.
"This was one immaculately conceived masterpiece," said David Cohen, a disc jockey who lives in Southeast. "Where are the lows? There are none. The album hits high note after high note and then to have such a great film to go along with it, just a stroke of genius," said Cohen, 48.
Music industry executives said the new partnership with Warner Bros. returns ownership of Prince's master recordings to the pop star, and the deal calls for the vault to be opened and a treasure trove of unreleased and never-before-heard songs will now surface.
The agreement also includes the release of a digitally remastered edition of the film, "Purple Rain," and a new concert tour that a Warner Bros. spokesman said will likely include Prince's first performance in the District since his 2004 "Musicology" tour.
"A brand new studio album is on the way and Warner Bros. Records and [I] are quite pleased with the results of the negotiations and look forward to a fruitful working relationship," Prince said.
Born Prince Rogers Nelson in Minneapolis on June 7, 1958, the star's father, the late John L. Nelson, named his son after a jazz band called the Prince Roger Trio, which Nelson performed in as a pianist.