Minorities Will Make Up 1/3 of U.S. Homeowners by 2025, Study Says
WI Web Staff | 6/26/2014, 3 p.m.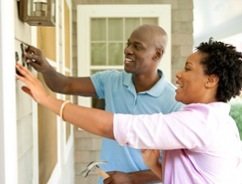 Minorities will make up more than a third of U.S. households by 2025, according to a Harvard study released Thursday.
The university's Joint Center for Housing Studies, which conducted the study, also said that minorities will make up nearly half of first-time homebuyers over the next decade.
The study estimated the total number of households in the nation — currently at roughly 122 million — will increase by between 11.6 million and 13.2 million by 2025, Reuters reported.
By then, 36 percent of those households will be headed by minorities, up from about 31.6 percent in 2013, the Harvard study predicted.