Phi Beta Sigma to Celebrate Centennial in D.C.
6/26/2014, 12:24 p.m.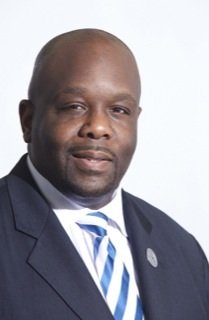 Members of Phi Beta Sigma Fraternity, Inc., (Sigma) are preparing to color the nation's capital Blue and White during the organization's Centennial Celebration July 16-20th, in Washington, D.C.
Thousands of men of Sigma and their families will have an opportunity to enjoy a festive atmosphere, one lined with an outstanding list of events featuring major recording artists, political personalities, a unity rally and an unveiling of the fraternity's monument on the campus of Howard University, among others. The 5-day celebration, which will commemorate the fraternity's founding on January 9, 1914 at Howard University, begins with a golf tournament and concludes with a worship service and Bon Voyage Reception.
"We hope to do honor in some small measure to the dedication of those who went before us. Through our tributes, we celebrate the achievements our organization has made across the world. We resolve to hold our standards high and rededicate ourselves for a brand new Century, with the same fervor first shown by three collegiates, our revered Founders A. Langston Taylor, Leonard F. Morse and Charles I. Brown, at Howard University, in 1914," said Centennial Co-chairmen Hon. Carter D. Womack, 27th & 29th International President; Hon. William E. Stanley, Jr., 28th International President and Hon. Peter M. Adams, Esq., 30th International President. "May our pride keep showing for generations to come. We look forward with great excitement to our families and Sisters of Zeta Phi Beta Sorority joining us in this Grand Celebration. Onward Together to a magnificent Jubilee," they added.
Event schedule includes:
Wednesday, July 16th – Honorable Demetrius C. Newton Golf Tournament (Blue Mash Golf Course, 5821 Olney-Laytonsville Road, Laytonsville, MD 20882), Welcome Reception, Centennial Collegiate Summit, Sigma Museum, Sigma Marketplace, Chapter Displays, "The Best Is Yet To Come," An Evening Celebrating 100 Years of Service with host Flex Alexander and honoring Dr. Bobby Jones, Gospel Concert featuring Pastor Shirley Caesar and a National Pan Hellenic Council Party.
Thursday, July 17th - Rededication & Necrology Ceremonies, Day Party featuring Syleena Johnson and Eddie George hosted by Comedian Joey Wells, Centennial Step Show Competition, Hip Hop/Rap Concert featuring Wale and Centennial Hospitality.
Friday, July 18th – Sigma Continental Breakfast, Sigma-Zeta Reaffirmation Ceremony, Sigma Legends Roundtable featuring Bobby Seale, Congressman John Lewis, Dr. Benjamin C. Muhammed, Reverend C.T. Vivian and Warren Ballentine, Day Party featuring Slick Rick and Doug E. Fresh, MAZE featuring Frankie Beverly Concert hosted by J. Anthony Brown and Centennial Hospitality.
Saturday, July 19th - Family and Legacy Breakfast featuring George Fraser, Memorial Monument Unveiling (Howard University), A. Philip Randolph Unity Rally featuring Reverend Brother Al Sharpton, Centennial Grand Orchid Blue-Tie Ball hosted by Malik Yoba.
Sunday, July 20th - Worship Service and Bon Voyage Reception.
Ticket prices are Sigma Market Place $10 per day or $35 for four days, day parties $25 and MAZE Concert and Orchid Ball $100 each.
Individual event tickets are on sale now to the general public (including non-registered Brothers). Individual event ticket sales will end on June 27, 2014.
For more information on Phi Beta Sigma Fraternity, Inc. Centennial Celebration, please visit www.pbs100.org.