Wal-Mart Holds Supplier Diversity Forum in D.C.
Local Manufacturers and Service Providers Come Together to Learn about Working with Retail Giant
walmart.com | 6/26/2014, 5:47 p.m.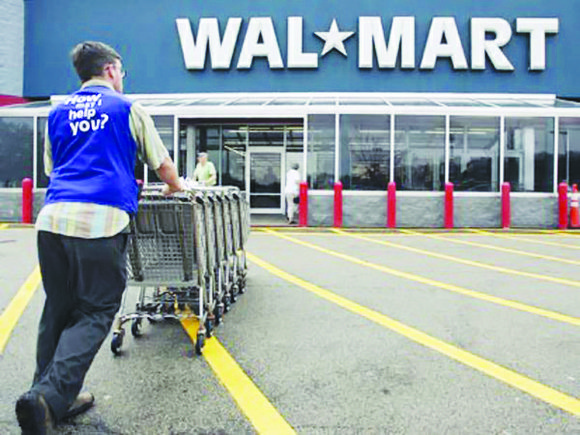 Wal-Mart hosted Thursday a forum in D.C. for local manufacturers and service providers to learn how to become suppliers for the retail chain.
The event, held at the Washington, DC Economic Partnership offices in Northwest, was attended by more than 30 businesses owned by women, Hispanic-Americans, African-Americans, Asian-Americans, Native-Americans, veterans, disabled veterans and individuals with disabilities.
Managers from Wal-Mart's Supplier Diversity and Construction teams joined Nina Albert, Wal-Mart's director of community affairs, and guest panelists to speak on behalf of the program. Several panelists, including Martin Mayorga (Mayorga Coffee), Marcus Johnson (Flo Brands) and Walter Nash Jr. (Lefty's Spices), were on hand to share their experiences about qualifying for and being suppliers to Wal-Mart and Sam's Club.
"The Lefty's Spices brand has continued to grow since my products became available at Walmart," said Nash, CEO and co-owner of the Waldorf, Maryland-based company. "Today's forum is a valuable resource for other local manufacturers and service providers to better understand Walmart's requirements for and process to become a supplier."
The program is designed to improve and increase the participation of minority-owned businesses within the supply chain, offer a broader assortment of products that customers want at prices they can afford, while providing growth and development opportunities.
In 2013, Wal-Mart procured over $12 billion worth of goods and services from over 3,000 diverse suppliers in the U.S.
"Wal-Mart's Supplier Diversity Program was created to build capacity and achieve long-term success for businesses owned by diverse suppliers," Albert said. "By embedding the Supplier Diversity Program into Walmart's overall strategic business objectives, we ensure an inclusive set of products that meets our customers' needs."
To learn more about how to become a Wal-Mart supplier, visit http://corporate.walmart.com/suppliers.