Cory Booker Sponsors Bill on Juvenile Justice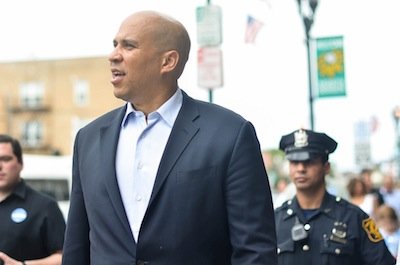 Sen. Cory Booker (D-N.J.) recently introduced a bill that would incentivize states to replace overly harsh school disciplinary actions and juvenile court punishment with evidence-based solutions that save money, enhance public safety and improve youth outcomes.
The bill, sponsored by Booker and fellow Democrat Sen. Chris Murphy of Connecticut, will provide funds to grants to community-based organizations in states that deal with juvenile justice issues, focusing on limiting court-referrals for non-criminal offenses; establishing clear guidelines regarding the role of school resource officers; providing training for school districts on non-exclusionary discipline and adopting a re-entry policy for youth leaving correctional facilities.
Booker, the former mayor of Newark, said there are ways to help rehabilitate young people who are involved in a life of crime and the federal government can make the difference.
"This bill represents a serious leap forward in the fight to dismantle the school-to-prison pipeline, and to build a smarter, more effective and more compassionate juvenile justice system," he said. "The state incentives offered here will help to put forth proven strategies that will make our streets and schools safer, and provide countless children with brighter futures."
Studies have shown that incarcerated youth are likely to experience a lower income earning capacity, become more reliant on government social programs as an adult, and are more likely than their peers to become involved in the adult criminal justice system.