D.C. Park Memorializes Victims of 2009 Metro Crash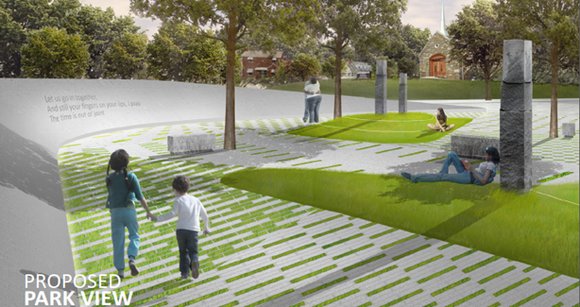 D.C. Mayor Vincent C. Gray, joined by members of the community and relatives of the nine people who died in the horrific collision that occurred in 2009 on Metro's Red Line, recently broke ground at a site that will pay homage to the victims.

The $1.8 million Legacy Memorial Park, which will be located across the street from Greater Saint Paul Baptist Church in Northeast, is scheduled for completion in December.
"The Legacy Memorial Park will honor and celebrate the lives of those involved in the events of that day through reflective design and artwork," Gray said. "This park will be a public space for mourning and connecting to the human spirit. We will never forget the nine lives lost that day, and we will forever honor the heroism of our first responders."
The June 22, 2009, crash, which occurred at the height of the rush hour, has been described as the deadliest in the transit agency's history, and one of the worst-ever subway rail accidents.
The groundbreaking for the memorial, which is being crafted by the award-winning design team of sculptor Barbara Liotta and architects Lucrecia Laudi and Julian Hunt of Hunt Laudi Studio, took place June 22.
Together they have created a vision that includes a space for people to connect with nature's beauty amid a setting of artistic reflection.
"Through art, we can create a space and place that adds new meaning to one of the most unfortunate days in the District's recent history," said Lionell Thomas, executive director of the D.C. Commission on the Arts and Humanities. "The families, as well as the public, will have room to reflect."