D.C. Postpones Infrastructure Work at St. Elizabeths
WI Web Staff | 6/30/2014, 4:45 p.m.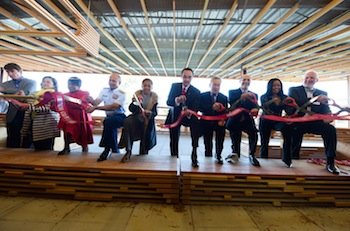 D.C. has canceled the solicitations tied to the planned infrastructure work on the St. Elizabeths east campus, pushing back construction to spring 2015 at the earliest.
No new tenants will open at the Southeast site until a sufficient infrastructure — roadways, curbs, gutters, water lines, etc. — is in place, the Washington Business Journal reported Monday.
Reggie Sanders, spokesman for the D.C. Department of Transportation, told the Insider the project will be advertised again as a design-build, though no timetable was given for the new bidding process.