Supreme Court Blasted for Birth-Control Ruling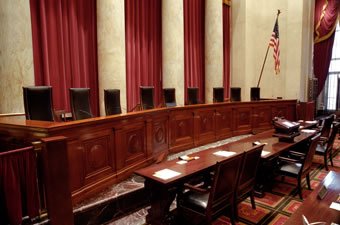 Political leaders nationwide lamented the Supreme Court's ruling Monday on Burwell vs. Hobby Lobby allowing for-profit employers to use religious reasons to opt out of a mandate of the Obama health care law to provide contraceptive coverage.
The high court ruled 5-4, with conservative Justice Samuel Alito writing the majority opinion.
Florida U.S. Rep. Debbie Wasserman Schultz, chair of the Democratic National Committee, said the court's decision is a setback for Americans covered by President Obama's health care law.
"Thanks to the Affordable Care Act, millions of Americans have gained access to preventive services without out-of-pocket costs, including birth control," Wasserman Schultz said. "However, this decision takes money out of the pocket of women and their families and allows for-profit employers to deny access to certain health care benefits based on their personal beliefs. Nearly 60 percent of women who use birth control do so for more than just family planning."
D.C. Council member David Grosso (I-At-Large) agreed, saying he has an alternative for women in the District.
"I strongly believe that no company, regardless of the owners' personal religious belief, should be permitted to interfere with an employee's reproductive health care decisions," he said. "It is a woman's personal right and she should not be discriminated against at her workplace because her employer holds a particular religious belief. My Reproductive Health Non-Discrimination Amendment Act of 2014, when enacted into law, will ensure that a woman is protected from discrimination from her employer when making reproductive health decisions and I urge the Council to move quickly on passing this important legislation."