Ward 4's Toni Jackson Crowned 2014 Miss Senior D.C.
6/30/2014, midnight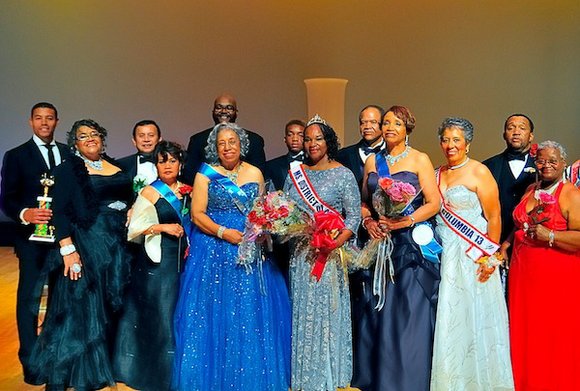 Ward 4 resident Toni Jackson has been crowned the winner at the 2014 Ms. Senior D.C. Pageant.
Jackson was one of six contestants who competed in the annual event, which was held June 29 at the University of the District of Columbia. The aim of the event is to recognize the inner beauty, talent and community service of District women 60 and older.
Jackson was crowned in a pewter gray full length evening gown, made of tulle netting in a trumpet style. The gown was accentuated with shimmering flower appliqués. At crowning, she was also presented the award for Best Salesperson for her ad and ticket sales. During the talent competition, Jackson sang "On a Clear Day You Can See Forever" from the Broadway musical of the same title.
She will represent the District in the upcoming Ms. Senior America pageant Oct. 26-30 in Atlantic City.
Runner-up was awarded to Vernelle Cousins Hamit, who received a trophy for Best Interview. Ms. Hamit's dark sapphire and sequined ball gown with stacked beading at the neckline won the award for Best Evening Gown.
Billie LaVerne Smith, who finished third overall, won the contest's talent portion. Smith, a retired government employee and church choir director, played her own arrangement of "All Because of God's Amazing Grace" with hints of the gospel standard "Amazing Grace."
Philippines native Annie Cayaban Wilderman, who was named Ms. Congeniality, spoke of uniting young and old of all ethnicities during her talent presentation.
Also competing in the event were Billye Jean Dent Armstrong, race car driver and federal government employee, and Janice C. Rice, retired government employee and community organizer.
The pageant is presented by the D.C. Seniors Cameo Club, the D.C. Office on Aging and the Office on Aging Senior Service Network.