'12 Years a Slave' Wins Oscar for Best Film; Lupita Nyong'o Nabs Best Supporting Actress Award
WI Web Staff | 3/2/2014, 11:10 p.m. | Updated on 3/3/2014, 12:07 a.m.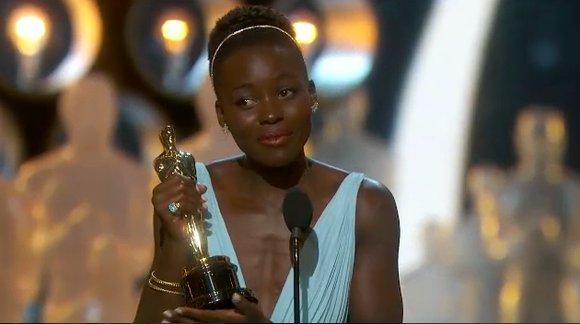 The captivating 2013 drama "12 Years a Slave," a harrowing tale of a freed Black man kidnapped into slavery in the 1800s, won the Academy Award for best picture on Sunday night in Los Angeles, capping an evening which also saw its star Lupita Nyong'o take home the Oscar for best supporting actress.
The film, directed by Steven McQueen, was selected over eight others for the the night's top honor.
Nyong'o won for her riveting portrayal of tortured slave Patsey, her first role in a feature film. She beat out venerable Hollywood stars Julia Roberts and Jennifer Lawrence for the Oscar.
"12 Years" was nominated in nine different categories, including Chiwetel Ejiofor's nod as best actor. He lost out to Matthew McConaughey, who won for his performance as an HIV-positive cowboy in "Dallas Buyers Club."