D.C. Blanketed Again By Heavy Snowfall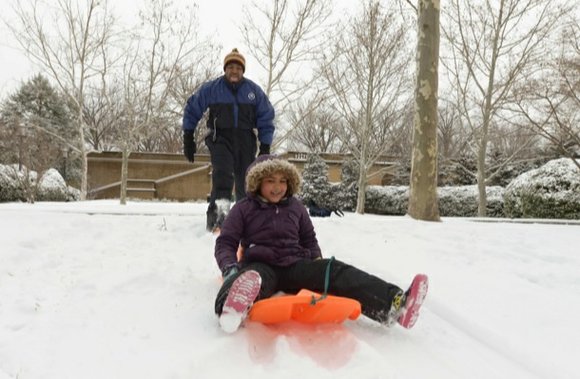 Old Man Winter has once again flexed his muscle.
A powerful storm moved through the Greater Washington, D.C., Metropolitan Area on Monday, March 3, that dropped more than five inches of snow, causing a nightmare commute for motorists, school closures and overtime for Department of Public Works (DPW) employees who work to clear roadways.
"The …freezing rain makes this storm more dangerous than if it were only snow," said the District's DPW Director William Howland Jr.
More than 200 snow plows hit D.C. streets shortly after midnight Monday in an effort to lessen problems caused by the storm and to spread salt on residential streets and highways, Howland said.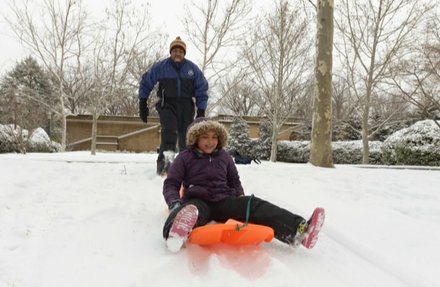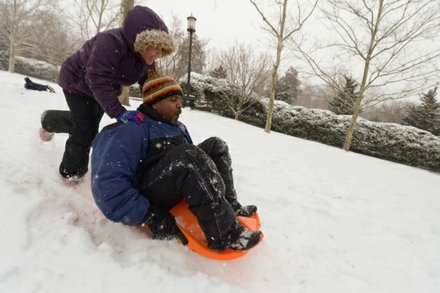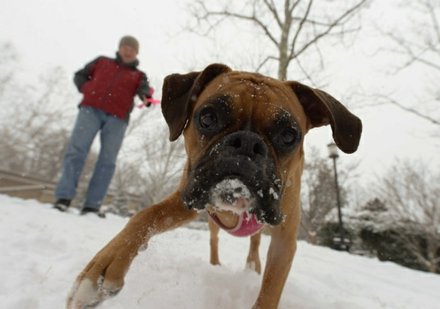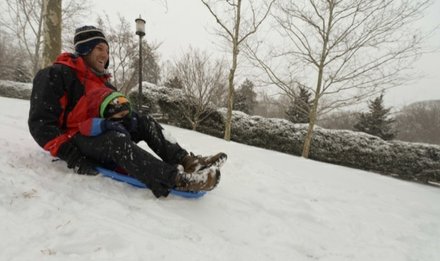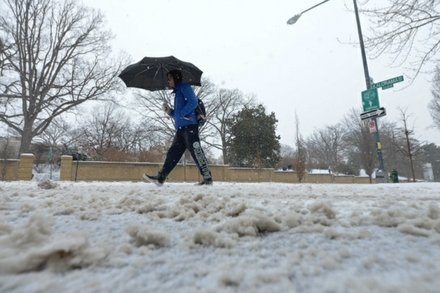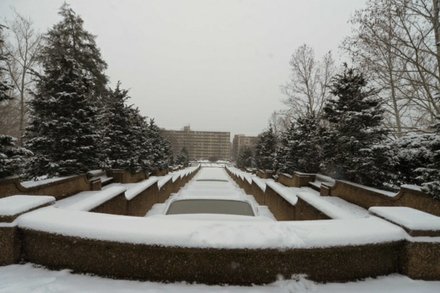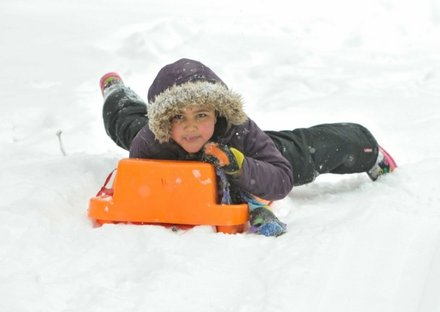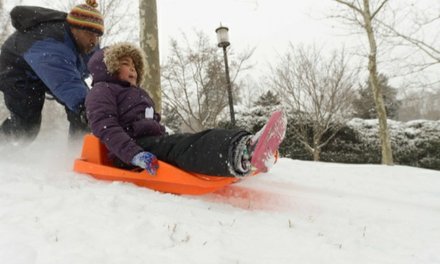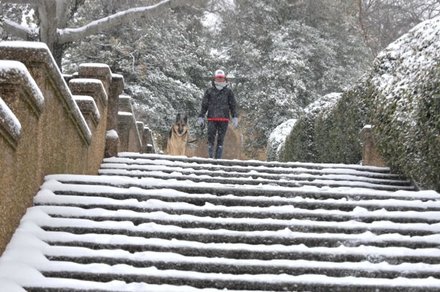 Weather forecasters said the District and its surrounding areas could see a couple of more inches of snow by the end of the week, which could result in additional cleanup efforts that followed Monday's storm.
"Travel will be difficult whether on foot or by motor vehicle so please take every precaution to move about safely," Howland said.
Prior to Monday's wintry mix, weather officials issued a winter storm warning for the District and surrounding areas such as Prince George's, Montgomery, Baltimore and Fairfax counties.
The warning put residents and others on notice that vehicles parked on snow emergency routes could be ticketed or towed while the decree remained in effect.
Because of the storm, public transportation and commuter rail services were either canceled or they ran on modified schedules. Also, the federal government, court offices and public schools were closed on Monday.
"It was one of those storms that had bits of everything, ice, snow, sleet, and most of all cold temperatures," said Laurel, Md., resident Amy Burwell.

"This winter seems as though it just won't end," said Burwell, 44.
Monday's storm, which crossed the country throughout the day on Sunday, March 2, created travel nightmares for millions of people from the Plains to the mid-Atlantic, said AccuWeather senior expert meteorologist Alex Sosnowski.
"More widespread snow amounts of six inches or more [were] expected across the mid-Atlantic from the West Virginia Mountains to Philadelphia, Atlantic City, Richmond and Washington, Sunday night through Monday," said Sosnowski who also noted that the storm had threatened to become one of the snowiest March days on record in the District.
Utility workers also stood at the ready for potential power outages because of the high winds and ice that accompanied the storm, Pepco officials said, noting only a few problems or complaints.
Still, flight cancellations and massive delays were reported at Reagan National, Dulles and Baltimore-Washington Thurgood Marshall International airports.
While more than 2,600 flights around the country were cancelled because of the storm, hundreds of others were delayed, air traffic officials said.
The news of the storm and the potential of more snow to come on Thursday, March 6, or Friday, March 7, led to a run on water, milk, bread and other food products and necessities.
"I'm out of rock salt and it seems that so are the big stores," said Fred Knight, a retired postal service worker in Southwest who said he traveled to the Lowes Home Improvement Store in Alexandria, Va., to purchase ice melt, a shovel and some batteries after the Home Depot in Northeast had already sold out of materials that help melt snow and ice.