Eleanor Holmes Norton Commends Obama's Budget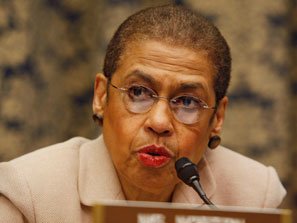 D.C. Delegate Eleanor Holmes Norton (D) championed President Obama's fiscal 2015 budget released Tuesday because it would grant the District budget and legislative autonomy for the first time, as well as fund programs that she supports. 
The congresswoman noted that the budget had statutory language to give the District legislative autonomy, in which the D.C. Council and the mayor could pass and enact laws without congressional review.
Obama's budget would also fund the D.C. Tuition Assistance Grant, a pet project of the delegate that helps District students pay for out-of-state colleges at in-state rates, at $40 million — the largest amount ever appropriated for the program — and $323.5 million for the continued construction of the consolidated U.S. Department of Homeland Security headquarters on the campus of St. Elizabeths West in Southeast.
"This is the best news in a president's budget for D.C. funding in several years and for D.C. policy ever," Norton said. "I am particularly pleased that one of my most important projects, the DHS headquarters in Ward 8, is handsomely funded with an increase that should ensure that the first federal agency to cross the Anacostia River will not be turned back, and should ensure D.C. residents get more construction and federal jobs."