RNC Creates Councils to Reach Minorities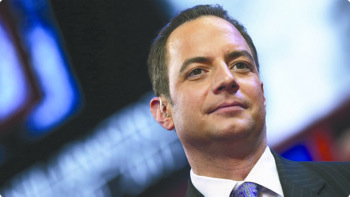 The Republican National Committee, in an effort to boost its numbers among people of color, announced on Monday three national advisory councils encompassing African-Americans, Latinos, and Asian- and Pacific-Americans.
Members of the councils will lend their expertise in developing better, more effective engagement strategies between the RNC and state parties and communities across the country. Additionally, council members will attend community events, speak with grassroots activists nationwide and attend RNC meetings.
Former HUD Secretary Alphonso Jackson, South Carolina Sen. Tim Scott and Robert Woodson of the District are among the members of the African-American Advisory Council.
"I want to ensure the Republican Party is building sincere relationships in every community across the country, and our advisory councils will help make that a reality," said RNC Chairman Reince Priebus. "They are all leaders in their communities, and each council member brings a unique perspective. I look forward to working with them to grow the Republican Party."
Former Massachusetts Gov. Mitt Romney, the 2012 Republican nominee for president, won the white vote in the election against President Obama, 59 percent to 39 percent. However, Romney received less than 10 percent of the black vote and 31 percent of the Latino vote. Sixty-two percent of Asians and Pacific Islanders voted for Obama.
Demographers project that by 2040, America will be majority-minority, or 51 percent of all Americans will be people of color.