Va. Black Lawmakers Protest Harry Byrd Honor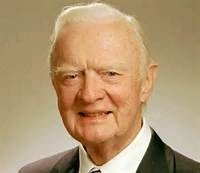 Five members of the Virginia Legislative Black Caucus walked out of a state senate legislative session Feb. 28 — the last day of Black History Month — when the body passed a resolution honoring late U.S. Sen. Harry Byrd, who early in his life championed segregation.
They were joined in their walkout by state Sens. Adam Ebbin (D-Alexandria) and Barbara Favola (D-Arlington), who are both white.
Donald McEachin (D-Henrico County), one of the state senators who walked out, told the Richmond Times-Dispatch, "I have all the respect in the world for the patrons of the bill. But I don't think it's ever appropriate to honor a segregationist who has not repented from his or her previous views. I don't care what month it is."
The other caucus members who walked out were Sens. Kenny Alexander (D-Norfolk), caucus chair Mamie Locke (D-Hampton), L. Louise Lucas (D-Portsmouth) and Henry Marsh (D-Richmond).
The resolution, introduced by House Delegate Mark Berg (R-Frederick), says, in part, that Byrd was "a respected statesman and great Virginian who dedicated the majority of his life to service to the commonwealth and made history as an independent in the United States Senate."
Prior to becoming a U.S. senator, Byrd, who died in July at 98, served as a state senator from Winchester, Va. He was preceded in the U.S. Senate seat by his father, who was also a former governor of Virginia.
Black Caucus members from the state House and Senate also walked out Tuesday when members of Byrd's family arrived to accept a framed copy of the resolution and hear it read aloud in the Senate and in the House of Delegates.
"He never really made the [racial] transition that should have been made," Delegate Delores L. McQuinn (D-Richmond), told Virginia's Daily Press newspaper.
Fellow Delegate Mamye E. BaCote (D-Newport News) concurred.
"You can't forget something like that," BaCote told the Daily Press. "I disagreed with [Byrd's] philosophy."