BUSINESS EXCHANGE: Welcome to the Republicans' Soirees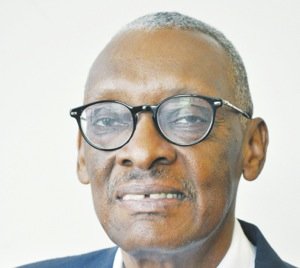 Republican National Committee (RNC) Chairman Reince Priebus acknowledges that Republicans had not been doing enough outreach in previous years to reach out to African-Americans. The RNC has held a number of soirées staged to recruit African-American voters. While some say that "the GOP's outreach is both condescending and ineffectual," cachet should go to Priebus for his resoluteness in attracting more minorities toward the party's future.
Last spring, the RNC announced that it would spend $10 million to bolster its minority outreach efforts. The soirées usually feature entertainers and Republican office holders. As he picks up the tab, Chairman Priebus usually acts as the event host and "drops the names of Republican candidates, elected officials, staffers and Blacks of note in attendance."
Though their events have been good ones, now the Republicans will need to approach Blacks with more "pump" than ceremony. At an event the RNC sponsored in Detroit, Mich., Priebus hosted a roundtable discussion with Black business and community leaders to discuss revitalizing urban centers. There Priebus announced the hiring of Wayne Bradley as state director of African-American Engagement and the unveiling of the Michigan Black Advisory Council. "I am thrilled to engage with local leaders and members of my community as I share the positive vision of the Republican Party with them," said Bradley, a founder of an Urban Conservative League that advocates for school choice and private vouchers.
To coincide with it Black History Month celebration, the RNC went to the African-American Civil War Museum in Washington, D.C., to host a reception to recognize Black military veterans. RNC Co-Chairman Sharon Day hosted the event with Gulf War Veteran and Franklin County, Ohio Auditor Clarence Mingo. The event honored Dr. Leo Mackay, Jr., a retired Navy officer and former deputy secretary of the U.S. Department of Veteran Affairs and the Civil War's 54th Massachusetts Colored Regiment.
During Black Press Month the Republicans placed an op-ed and paid advertisement in the Washington Informer Black newspaper. Excerpts read: "As America celebrates Black History Month. It's a time to honor black Americans' countless contributions to our country. I take this opportunity to remember the African-Americans who have shaped our Party from its formative days as a small group of abolitionists through today."
The RNC hosted its 2nd Annual Black Republican Trailblazer Awards luncheon at the historic Howard Theatre. With 300 Black Republicans, and friends, in attendance, Chairman Priebus presented 2014 awards to former General Motors executive and Assistant Secretary of Labor Bill Brooks of Michigan, former Ohio Supreme Court Judge Sara J. Harper, and former Secretary of the U.S. Department of Health and Human Services, Dr. Louis Sullivan of Georgia. A co-host was political activist and actor Joseph Phillips, best known for his role on The Cosby Show.
The only "elephant in the room" where the RNC soirees were held is the totality of their numbers. No matter how poorly Democrats have served Blacks, the majority of African-Americans steadfastly refuse to give any thought of joining the Republicans. African-Americans have had a long history of meaningful involvement with Republicans; but for Republicans to be more competitive for Blacks' votes these days more of the party and its people will have to "speak in tongues" that address Blacks' lives and issues. To add the millions of Blacks that are on the same page as they on abortion, same-sex marriage, Christian values, school choice and supporting entrepreneurships, Republicans must show more than polite gatherings.
Soirees are not the only places Priebus and Co., must put more butts in the seats. Priebus has often made a point of mentioning that Hilary Shelton, the Washington, D.C. bureau director of the NAACP, is "in the house" not realizing that the real news will be when Shelton registers as a Republican. Republicans must move to make more Blacks register in the party. Republicans can be successful among African-Americans as they move toward forums and legislation that advocate and promote minority business and development, inner-city enterprise zones and micro-loan programs.
William Reed is publisher of "Who's Who in Black Corporate America" and available for projects via the BaileyGroup.org.