D.C. Council Passes Senior Property Tax Relief Bill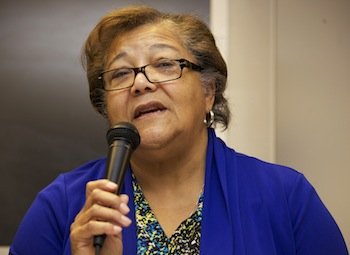 D.C. Council member Anita Bonds (D-At Large) achieved a milestone in her short legislative career by pushing the passage of the "Senior Citizen Real Property Tax Relief Act of 2013" on Tuesday at the John A. Wilson Building in Northwest.
The bill passed easily with 10 votes and now goes to D.C. Mayor Vincent Gray (D), who supports the bill conceptually but is concerned on how it will be funded.
The bill will exempt long-standing residents of the city who are 70 years or older from paying any real property taxes on their primary residence if they have maintained D.C. residency for at least 20 years, have a household adjusted income of less than $60,000, and maintain total assets of $250,000 or less, excluding residence.
The legislation included an amendment to exclude wealthy seniors from claiming the benefit.
"The act will ease the financial burdens of thousands of the District's low- to moderate-income aging population," said Bonds, 68, who is up for re-election in the April 1 Democratic primary. "These residents have supported the District through dire times, and they deserve the opportunity to age in place with dignity and grace."