D.C. Political Roundup: Talk of Post-Barry Era Begins in Ward 8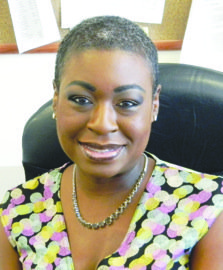 While D.C. Council member Marion Barry (D-Ward 8) recuperates from a recent hospitalization, some political activists in his ward are quietly talking about who will be the person to succeed him.

Barry's up for re-election in 2016 and there are those who will not say publicly that they intend to run against the four-time mayor today, but would like to be the ward's council representative.
"I am running when Mr. Barry retires," Natalie Williams, the president of the Ward 8 Democrats and the advisory neighborhood commissioner for district 8A03, said. Williams, who is a former spokeswoman for Barry, did not elaborate further.
Williams, 43, ran against her former boss in 2012.
Trayon White, who represents the ward on the D.C. State Board of Education and a Barry protege, is being mentioned as a successor but would not commit to running at this time.
"I am not eager for the position," said White, 29. That is something one needs to be anointed to do. I'm in thought and prayer about it daily."
One dark horse prospect to succeed Barry that people are talking about is Sheila Bunn, the deputy chief of staff for D.C. Mayor Vincent Gray (D). Bunn worked for D.C. Del. Eleanor Holmes Norton and serves on the D.C. State Committee.
"I am not going to discuss that," Bunn said with a smile.
People who hope to replace Barry, 77, came as no surprise to one of his longtime supporters, the Rev. Anthony Motley.
"I've heard a lot of names and some of those being talked about have run before," said Motley, 63. "We'll have to see what happens but I don't think it is right to talk about this while he is recovering and still the council member."
Advisory Neighborhood Commissioner Olivia Henderson, who represents district 8D02, has heard names to replace Barry, too. However, one name keeps cropping up constantly, she said.
"I keep hearing Trayon White," said Henderson, 39. "Barry is his mentor. To me, this is all about a clique in the ward who wants to keep power."
Motley and Henderson said that they haven't heard of any movement by some activists to get Barry to step down because of health concerns.
"People have had individual conversations about Marion stepping down but there is no organized [or] concerted effort to get him to do it," Motley said.
Henderson agreed with Motley as far as residents meeting with Barry to persuade him to step aside. However, she said all is not well in Ward 8.
"Not only is Mr. Barry sick but our community is sick," she said. "We need some representation and direction in this ward and we don't have that now."
Mendelson Tackles Attorney General Bill
D.C. Council Chairman Phil Mendelson (D), along with D.C. Council member Mary Cheh (D-Ward 3), are working on a bill that would allow the election of the District's attorney general on the November general election ballot.
The D.C. Board of Elections is printing the Tuesday, April 1 Democratic Party primary ballot without the category. Efforts by attorney general candidate Paul Zukerberg to be placed on the Democratic Party primary ballot have been unsuccessful so far. Mendelson, 61, said that he's trying to correct the error that his colleagues on the council made last fall.
"The people overwhelmingly voted for the attorney general position in 2010," he said. "The council was wrong to postpone the election until 2018 by a vote of 7-6. We [the council] are working on a bill where the attorney general and the mayor will run in the same year."
Mendelson's bill, "The Attorney General Partisan Election Implementation Act of 2013", would allow attorneys who work for the District to run as candidates and for anyone who wants to run with a party label or as an independent.
Mendelson said that present D.C. Attorney General Irv Nathan, who received his reappointment by the mayor, doesn't support his bill and neither does D.C. Mayor Vincent Gray (D).
"We are working on meeting their concerns about what duties the office entails and who can run," the chairman said.